conGRADulations! Ideas for a great grad party and DIY photo wreath
It's the middle of June and that means its graduation time! Don't stress about the decor, food, or entertainment - we have some GREAT ideas for you!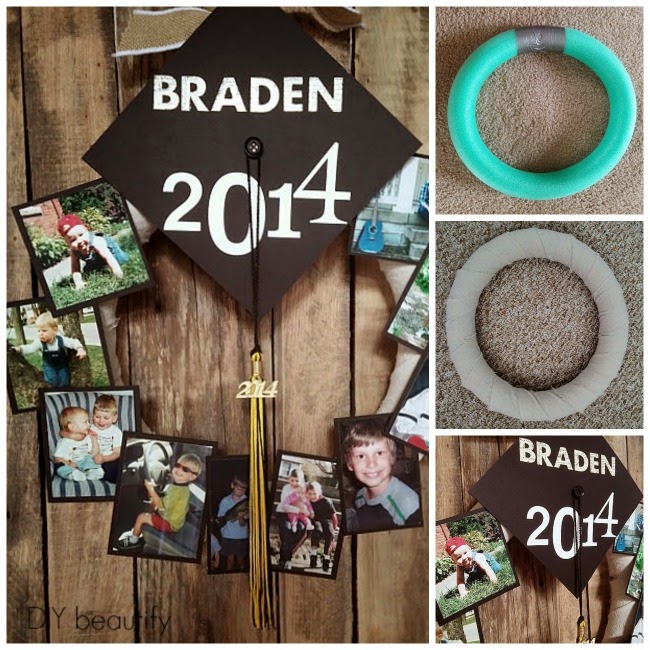 Graduations can be stressful in a number of ways. Your child is hitting a milestone, whether it's graduating from Pre-K to Kindergarten, or graduating from High School, and going out into the real world for the first time!
Take some of the stress of party planning off your list and check out some of these fun (and stress-relieving) crafty ideas!
From BHG, there is a list of so many clever and original ideas. We especially love the the food ideas for setting up simple buffet-style food for your guests to enjoy. We also appreciate the idea of taking bagged, pantry snacks and making them look fancier with a little paper cone or bowl for serving. Check these out (*and many other wonderful ideas) on the link below!
Here at Pinot's Palette in Tustin, we love to use painting as a stress-reliever, and many of our customers agree that's why they come to paint so often, as well! Anything that uses your hands, creatively, can aid in stress relief and also provude enjoyment for your inner crafty-self. We found a super fun (and totally do-able) photo wreath for you to make for your grad's big day! You can view the directions on the link, below! Think about how adorable that would be, displayed on your door or as a centerpiece on one of the tables?!
You can always give us a call or go online, and set up a mobile painting party as a graduation party idea, as well! Though our studio is ages 21 and up, we can host an off-site event, anywhere you'd like for the younger crowd!
(*Or, Moms and Dads, stop in one evening for a relaxing painting and wine class to help you wind down before or after the party!)
Check us out at:
https://www....te.com/tustin
Share BHG grad party tips and ideas! | check out this DIY grad photo wreath!