Come To Pinot's For A COLORful Drinking Experience!!
We're pleased to report that we have a NEW wine at our studio!
From a local, Orange County entrepreneur, we present to you, 'COLOR wines'.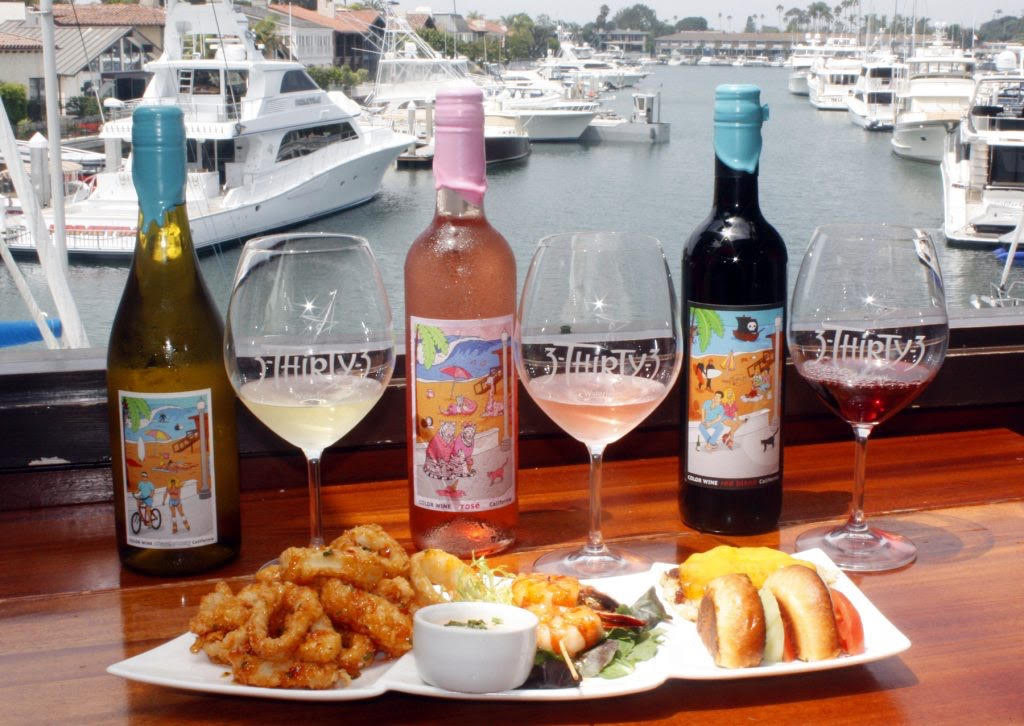 Add some fun and color to your next sip of wine at our studio! With the 3 new wines we're offering, you're sure to do just that! Newport Beach entrepreneur, Parker Theo, set his goal of providing a quality wine at an affordable cost. He reached that goal when he created his amazing 3 new wines, a Chardonnay, a Rosè, and a Red Blend. The wine is delicious and has a medal from the Orange County Fair wine competition to back it up!
Parker's family owns the '3 Thirty 3' restaurant in Newport Beach and has always been a part of his family's business. Working as a dishwasher and rising up through the ranks, throughout his childhood, he is no stranger to hard work. Parker decided to branch out on his own business endeavors, and got a job in Napa to learn the ins and outs of the wine business. Working in the vineyards from 4am to 11pm many days, and learning every aspect of wine-making, helped him come so far in his own wine creations.
After perfecting his wine taste and deciding upon his price range, he wanted a special label that would stick out with fun and energetic color and content. He wanted a colorful and artistic look to help represent the wine and 'color' theme of his brand. He called upon two renowned Los Angeles artists, Shelby and Sandy, to create a label that would be the perfect fit for his new wine. The brothers came up with 3 labels, one for each wine, and 'COLOR Wines' was born!
Check out more of Shelby and Sandy's work:
http://www.s...om/instagram/
We are excited to share this delicious new wine with you at our studio! When you come in for one of our amazing painting classes, you can have a glass (or two...) while you paint along with our talented instructors, step by step! Few things go together better than wine and painting and we, proudly, offer both!
From date night and girls' night out, to birthday parties and private parties, we do it all! Check our calendar for the day and time of each class and sign up for one with friends and family for the ultimate night out! Come in and taste these amazing new wines, while you paint, and listen to music!
We can't wait to see you there, trying out some new wine and creating a masterpiece.
Cheers!
Share Read all about COLOR Wines here!!! | View our calendar and sign up for a class