Catering Spotlight: Beach Cuisine
Looking to cater your next private party at Pinot's Palette (or any event!), but aren't sure where to start?? Well, Look no further, because we are here to recommend a wonderful company to you!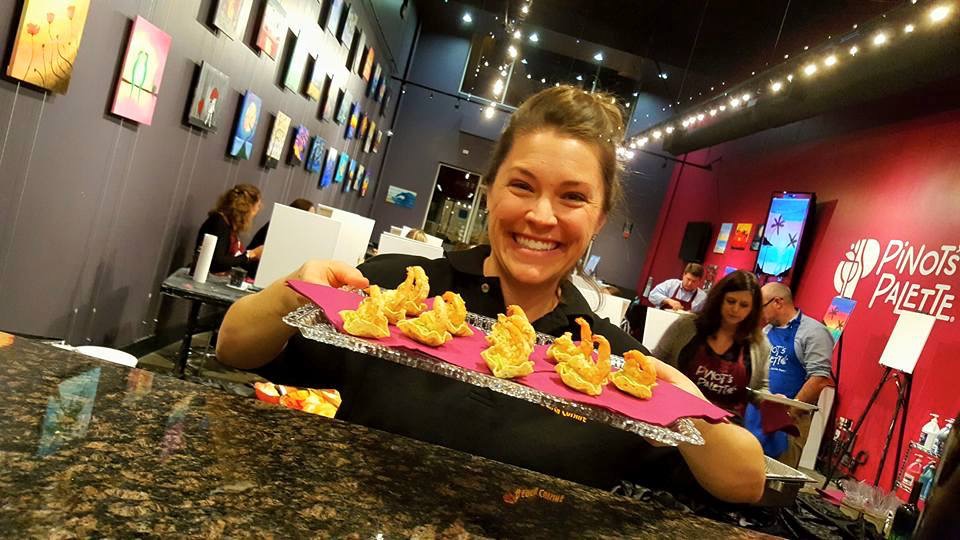 Beach Cuisine, a catering company based out of Yorba Linda, is a great food source for your next, big event! Our customers have used them time and time again to cater their private parties at Pinot's Palette, and the verdict is always the same: they rock!
Beach cuisine owners, Rich and Marcy Hail, are super friendly and easy to work with! They have a lot of years of experience working with cooking and catering (among other things). They offer catering for events, cooking classes, special event planning, and more! (*click on the link to their site below and read all about them and their history and experience with the food industry).
Not only will you find them convenient and easy to work with, but what's great about Beach Cuisine is how they tailor each menu to each client, individually. They are great about working within your budget, giving you options for what you're able to spend. (This is not always the case with catering companies, as many have set levels of food and prices).
If you're planning an event with us --- or just planning an event, in general..... Beach Cuisine is a great place to start. So check out their site, give them a call, and let them help you with the food for your next event. Take the stress off of planning and let them handle it... you won't be disappointed!