Teamwork Makes The Dream Work!
Team building paint parties make corporate event so much fun!!!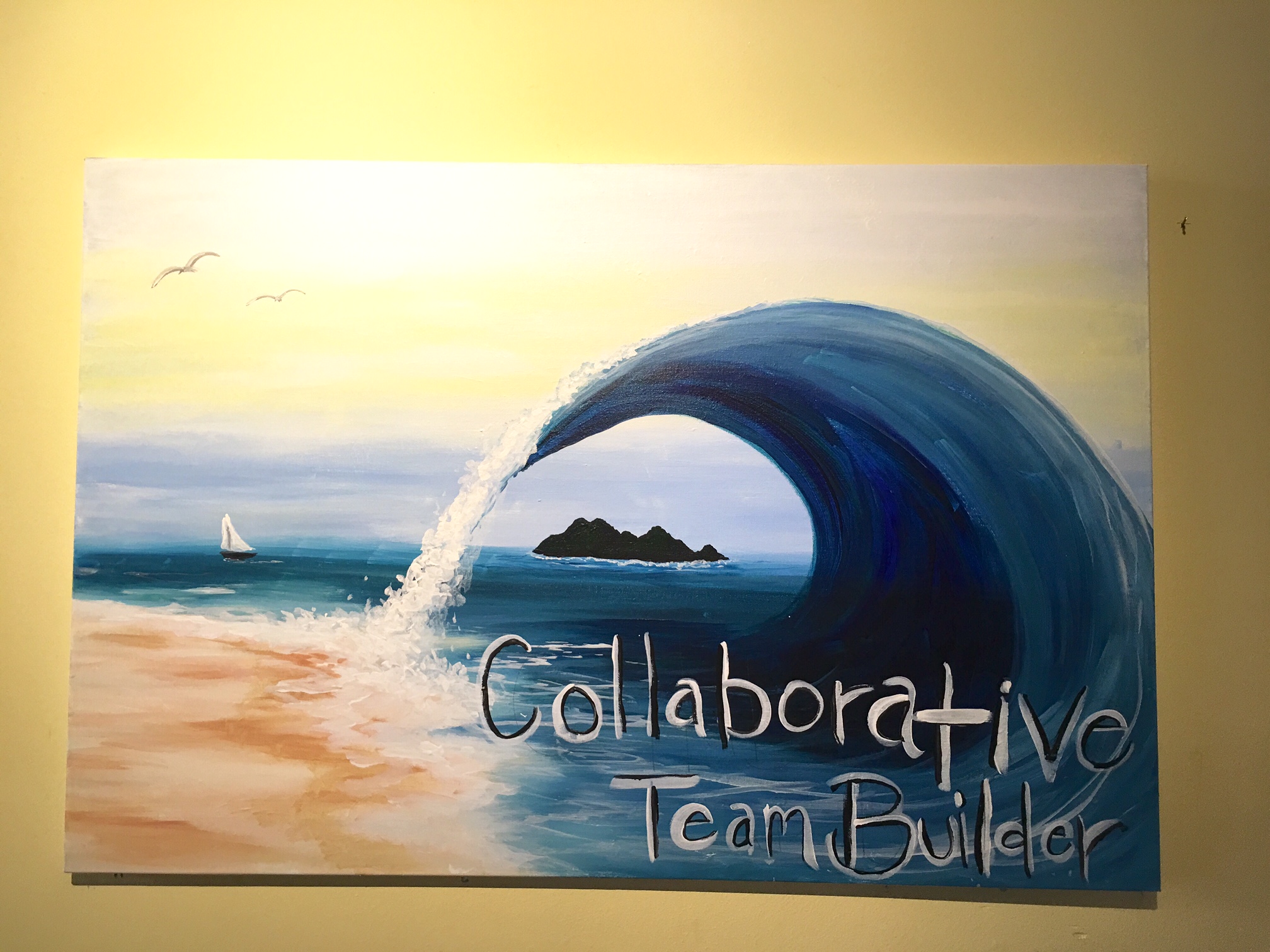 Thinking about planning a unique work event?? Well look no further! Pinot's Palette, Tustin, offers new and exciting ways to host you and your co-workers for a private, corporate paint party! There are so many options when it comes to Pinot's Palette...
-Each painter can paint their own canvas (like in our usual public classes)
-Painters can participate in a "musical chairs" style class where painters will begin their painting on one canvas, then at some point will switch to another painter's canvas and continue to paint... Then will switch again... And so on until the painting is complete with multiple person's added touches and personal style
-(featured on this post's front page): Try a puzzle style painting where we take one of our regular paintings and break it up into multiple canvases to paint... Then when all of the pieces are complete, painters will work together together to put the painting back together, making a complete picture.
-(pictured above): *our most popular: a collaborative painting where we have a larger than usual canvas and co-workers are out into teams and must work together to complete the painting!!!
With so many options, there's sure to be something for any type of corporate event you may want to plan! So go ahead and visit our website for more info- you can send an email or call for more information and to book your party, as well!!