Enter to win a free week at Sandals!
If you attend one of our Happy Place classes this summer from June-Aug you'll be automatically entered into a raffle to win a FREE week at a Sandals resort! Woohoo!!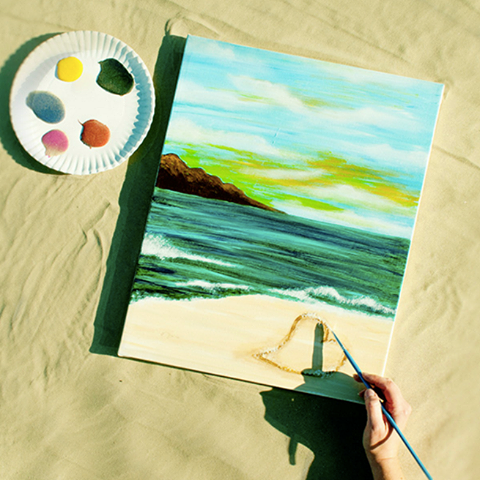 We are partnering with Sandals this summer to give away a free week long vacation for two at one of their awesome resorts! You just have to sign up for one of our special Summer Happy Place Series paintings to be entered to win!
Some of our June classes coming up are:
Sunset Palms on June 10th
Heart in the Sand on June 12th
And we'll have some options in June and July, too! Keep an eye out for the Happy Place yellow banner across the painting to know that you're entering into the contest!