3 Year Anniversary
Join us as we Celebrate 3 years of FUN at Pinot's Palette Tustin!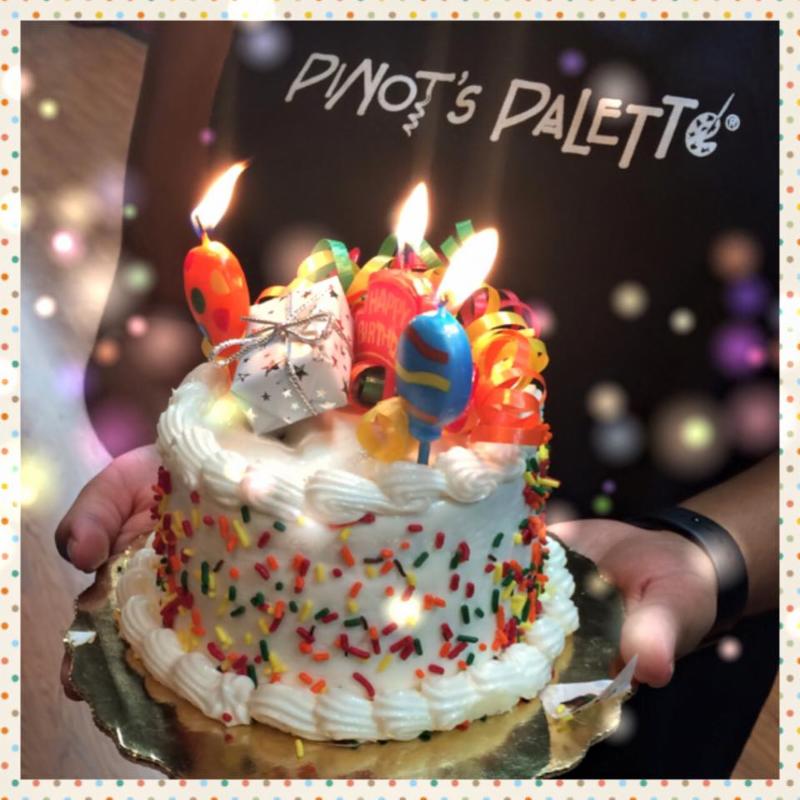 We can hardly believe that we've been open for 3 years on March 15th! We want to thank everyone who made our family's dream of opening a small business come true. Some of you may not know the owners of this studio. My husband, Scott, texted me about 4 and a half years ago in a blizzard as he was on his way to work in Wyoming. Scott traveled about 6-8 months each year, and we had barely been married for more than a few months. Every time he was in town, we frequented our local Paint and Sip in Denver and he had pulled over in a blizzard to text me about opening up our own small business. We got a loan for the business, instead of a loan for a house, moved in with our parents (we finally got to move out this year! woohoo!) and started to make our dream come true. My dream was to be able to see my husband more than just a few months intermittently each year, and be able to have dinner with him on a weeknight. A silly dream, but a dream nonetheless. Scott's dream, although he loved Geology, was to not work in minus 20 degrees in the snow anymore (understandably so!). Both of us dreamed of finding a place in the world where we could make a small impact on other's lives and make them smile after a long day.
We can't thank you enough for helping to make our dreams come true. The most rewarding of all of is making people smile. We can't tell you how happy it makes us, and how much it warms our hearts to see folks come in and tell us how much fun they had while they came to visit us for the night. We hope to continue that story for many more years to come, and want to thank you all for this incredible journey!
~Cherisse Lockerd