Make Mom a Gift That She'll Treasure Forever!!!
A painting's worth a thousand words!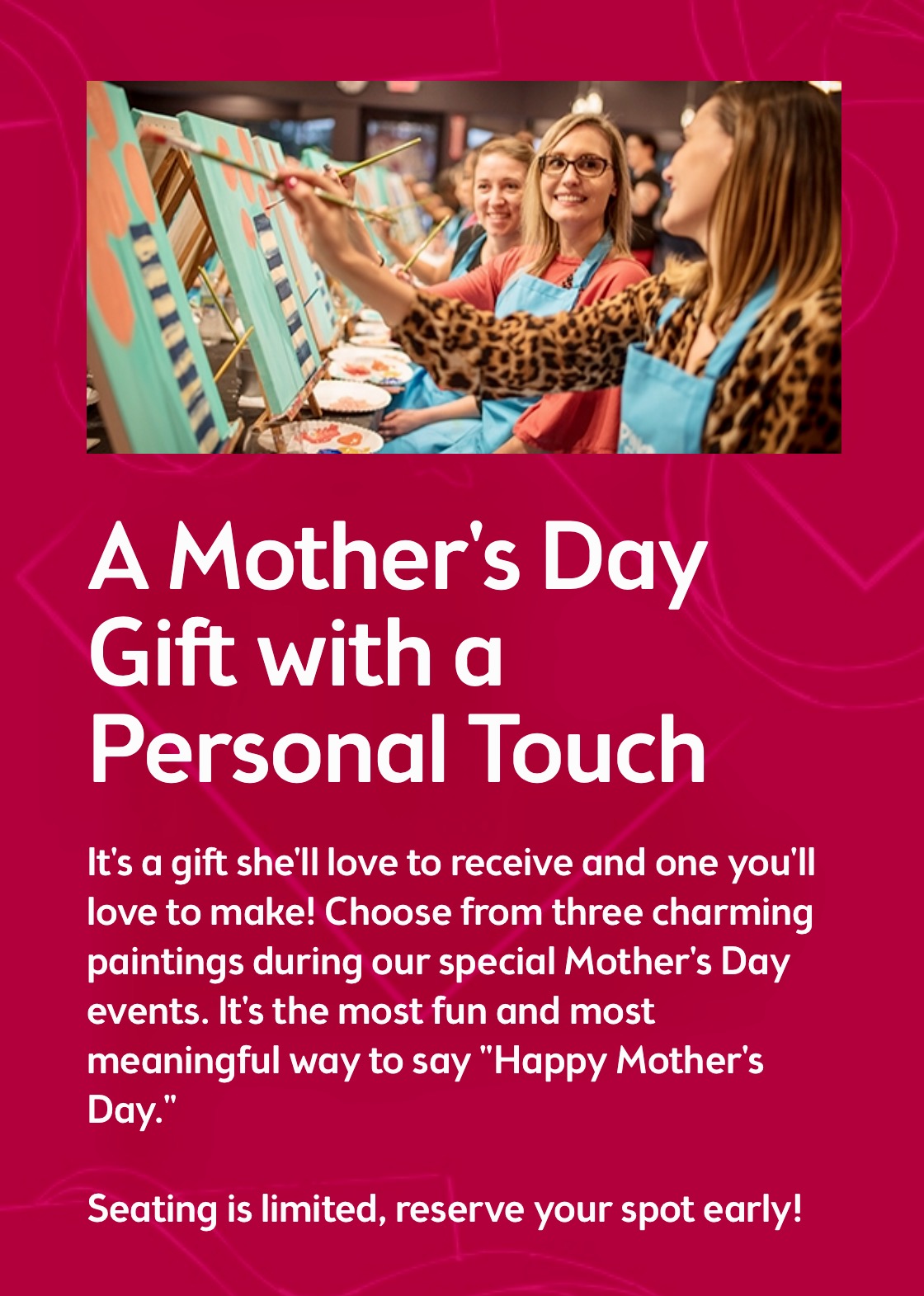 Mother's Day is less than a month away!!!
Take Mom's breath away this Mother's Day by giving her the ultimate hand-made gift! Give her a painting that you created with love, transforming her thoughts back to the days when all of your gifts were hand-made. It's probably been a LONG time since you painted a picture for your Mom, but trust us.... it's still the way to her heart!
You can check out our calendar through the link below and see all of the upcoming paintings we are offering throughout the next few weeks. There's a wide selection of paintings coming up, and there's sure to be something for that special woman in your life.
This Mother's Day, give a gift from the heart. A special painting, a display of your love and creativity, is the perfect present! Whether the recipient is your Mom, Grandmother, Sister, Wife, or best friend.... They'll be sure to LOVE it!!! So come see us soon and create something truly spectacular (and special, too!).
**Be on the lookout for all of the classes we will be offering throughout Mother's Day Weekend, as well! A painting class with Mom is a great way to spend her special day!
Share Sign up for a class and create a painting for you Mom!