We Made the List!
Check out who is ranked #2 in a local review of some of the top places at The District in Tustin...... Why, it's Pinot's Palette, of course!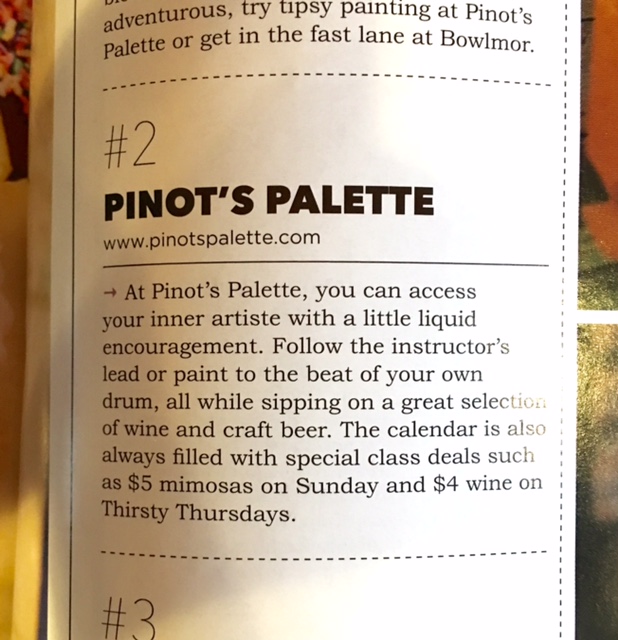 A local blogger, whose mission is to report on her love of fashion, food, and travel, along with some life lessons, talks about The District at Tustin Legacy (our home!)on the latest issue of 'Locale: Orange County' Magazine.
We couldn't be be more proud of our Pinot's and all of the other amazing shops and restaurants we have the privilege of calling our neighbors, here at The District.