Lights OUT!
Do you love painting? How about painting......... in the DARK?!!!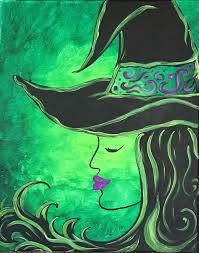 You read that right. A few times a year, we get crazy and ask our customers to paint with the lights out! We take a break from our usual classes and host a few glow in the dark classes and our guests LOVE IT! With the help of some blacklights and florescent paints, we transform our studio into a super fun place to spend the night out with friends and loved ones. Our glow in the dark classes are truly a unique experience and a great way to get in the Halloween spirit this season! So come out and join in the fun--seats fill up FAST!
Add extra fun to your night: When you and your friends attend the class, dress in some white or neon clothing or accessories to glow along with your painting when the lights go out!
*Be sure to click on the painting you wish to sign up for to make sure it says that it is a black light class
Scheduled glow in the dark classes:
Thurs. Oct 13 (7-9)
Fri. Oct 14 (7;30-10:30)
Sat. Oct 15 (8-10)