Hooked On Pinot's Palette!!!
One of our favorite customers is here to share her story of her art and self-expression, growth, and how she fell in love with Pinot's Palette in Tustin.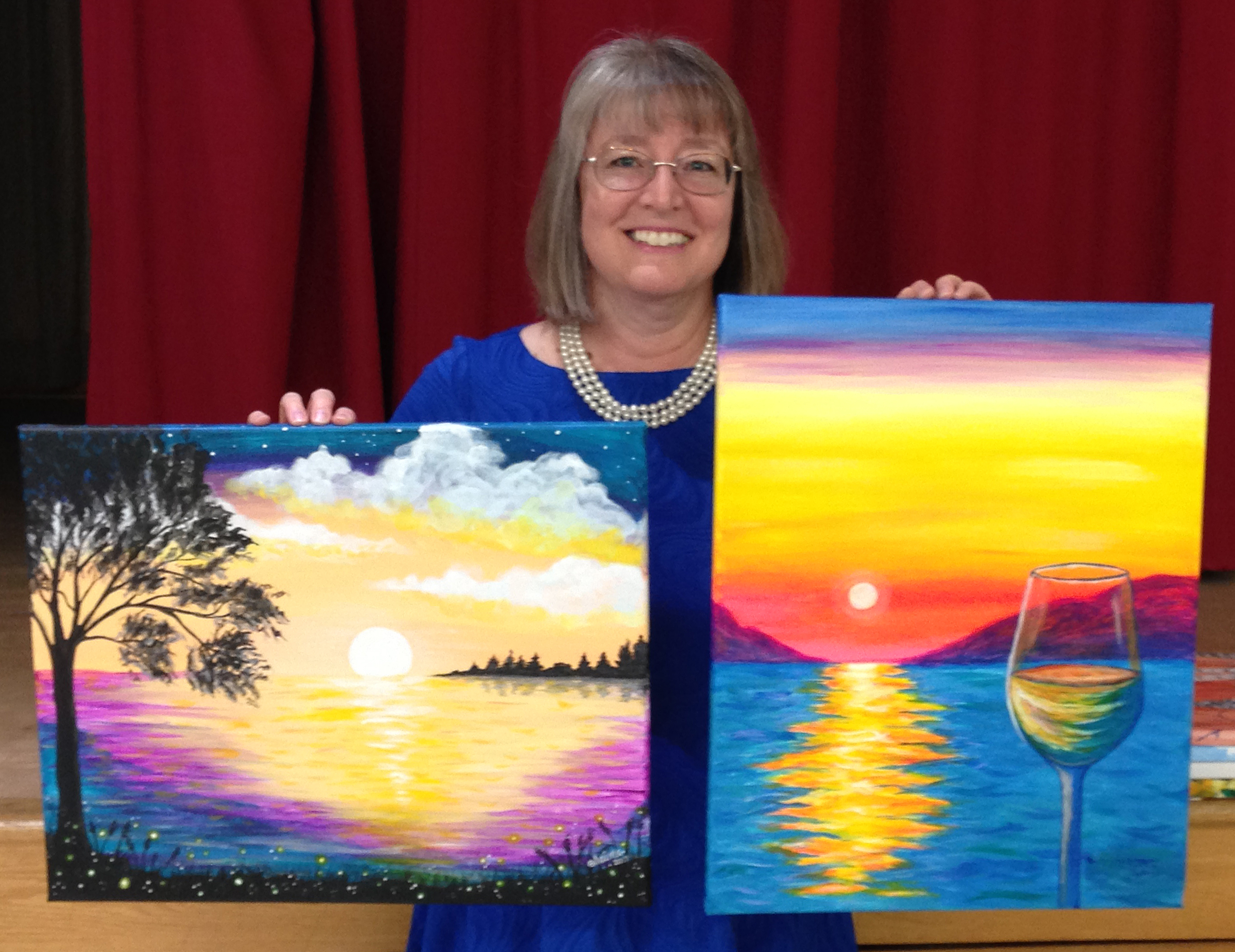 We have a lot of loyal customers who return often and love to spend time with us at Pinot's Palette! Today we are featuring Elaine, a customer (customer, turned artist) who has been along for the ride since we opened nearly 3 years ago!!! Having the pleasure of watching her grow as an artist has been incredible and maybe her story will inspire you to jump into creating art and grow your creativity as well!
Meet Elaine and see what she has to say about her experience!!!!:
"When Pinot's Palette first opened at The District, I thought it was an interesting concept. Yet every time I wistfully walked by, I thought, "What do I know about painting? I could never do this." After two and a half months of thinking, and over-thinking, I finally decided to try it at least once. So here it is, almost three years later and I just did my 71st painting with Pinot's Palette Tustin. (Yes, that is seventy-one… and counting!) In addition, I have since purchased supplies and done about a dozen paintings of my own to give as gifts. I have found that painting calms me. Although I don't need another painting, the process itself is like therapy, which is why I continue.
What keeps me coming back to Pinot's? The artists, staff and owners. They are so friendly, helpful and encouraging – to both the first timers and the returnees. I have learned a lot from them over the past few years. Who knew there were so many different ways to paint clouds?! The improvement is obvious when comparing my recent work to earlier work. I still, and will always, love my first painting, "Enchanted Forest" but can truly see the maturity attained in my 56th painting, "Aspen Trees at Sunrise".
My favorite types of paintings are nature, scenery, mountains and "happy little trees". However, thanks to the variety at Pinot's, I have tried many different styles – cityscapes, whimsical, mod, tissue paper flowers, glow in the dark, light-up, finger painting, Van Gogh style (various versions of starry night), Monet style (water lilies, River Seine) and much more. And I look forward to all the new styles and paintings that will be offered in the future. Thanks Pinot's Palette!"
– Elaine Bredenbeck
*First photo (on main blog post page), shows Elaine with the first painting she did at Pinot's Palette-Tustin ("Enchanted Forrest"- in her left hand)
**Photo above shows Elaine with her most recent paintings ("Firefly Lake") and ("Pinot in Paradise") Making those her 70th and 71st paintings!!!
She has been to see us a lot!!!! 71 times now to be exact! We love our Elaine and are always glad to see her smiling face!