Artist Spotlight- Jeff Lee
We have a new addition to our team! His name is Jeff and if you've had one of his classes, you already know he's awesome!!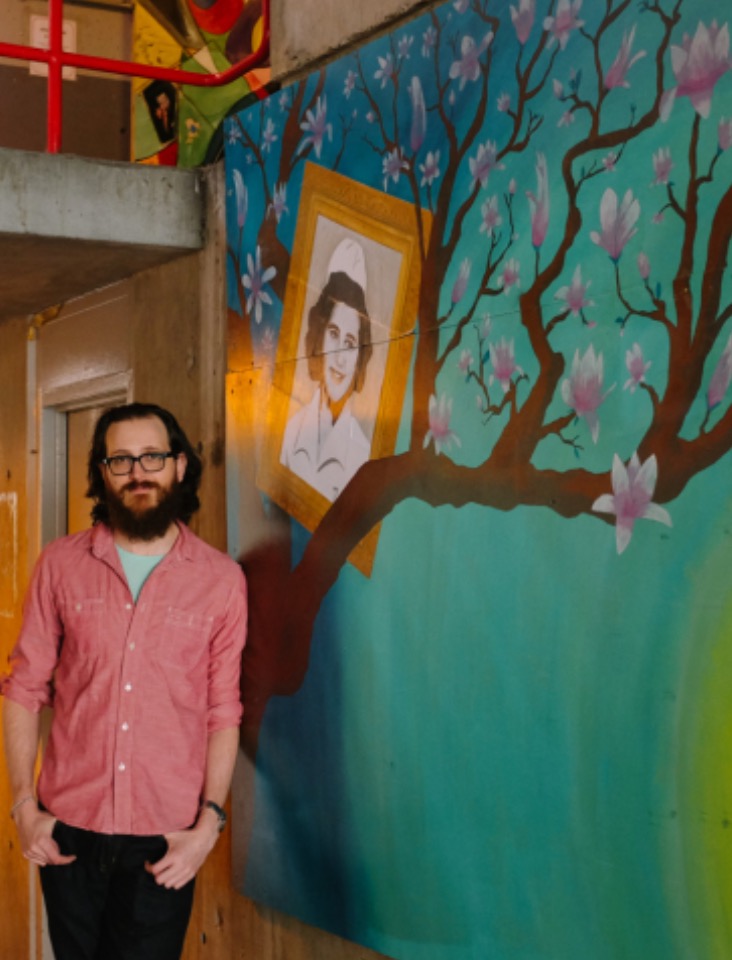 Jeff is a Southern California native who recently moved back to the area after living in NYC for the last 12 years. A graduate of Pepperdine University, he works mainly in portraits, either in acrylic or mixed media/found materials. He also enjoys large scale pieces, having created several murals for arts festivals in New York. In his current series "#bobrossmademedoit", he recreates classic Bob Ross paintings from "The Joy of Painting" with Star Wars/Disney/Harry Potter characters inserted into the landscapes. When not making or teaching art, he enjoys theme parks and craft beer, occasionally at the same time.
Come in to our Tustin location and see Jeff in person...whether he's your artist instructor for the class, serving you wine behind the bar, or helping to assist the instructor out on the floor, Jeff will be there to help! He's super kind, helpful, and will tell you a joke (or some stories about his cat, Mayonnaise) if you need a laugh :)