Artist Spotlight: Alexi Elconin
We have a FABULOUS new artist, and her name is Alexi!!!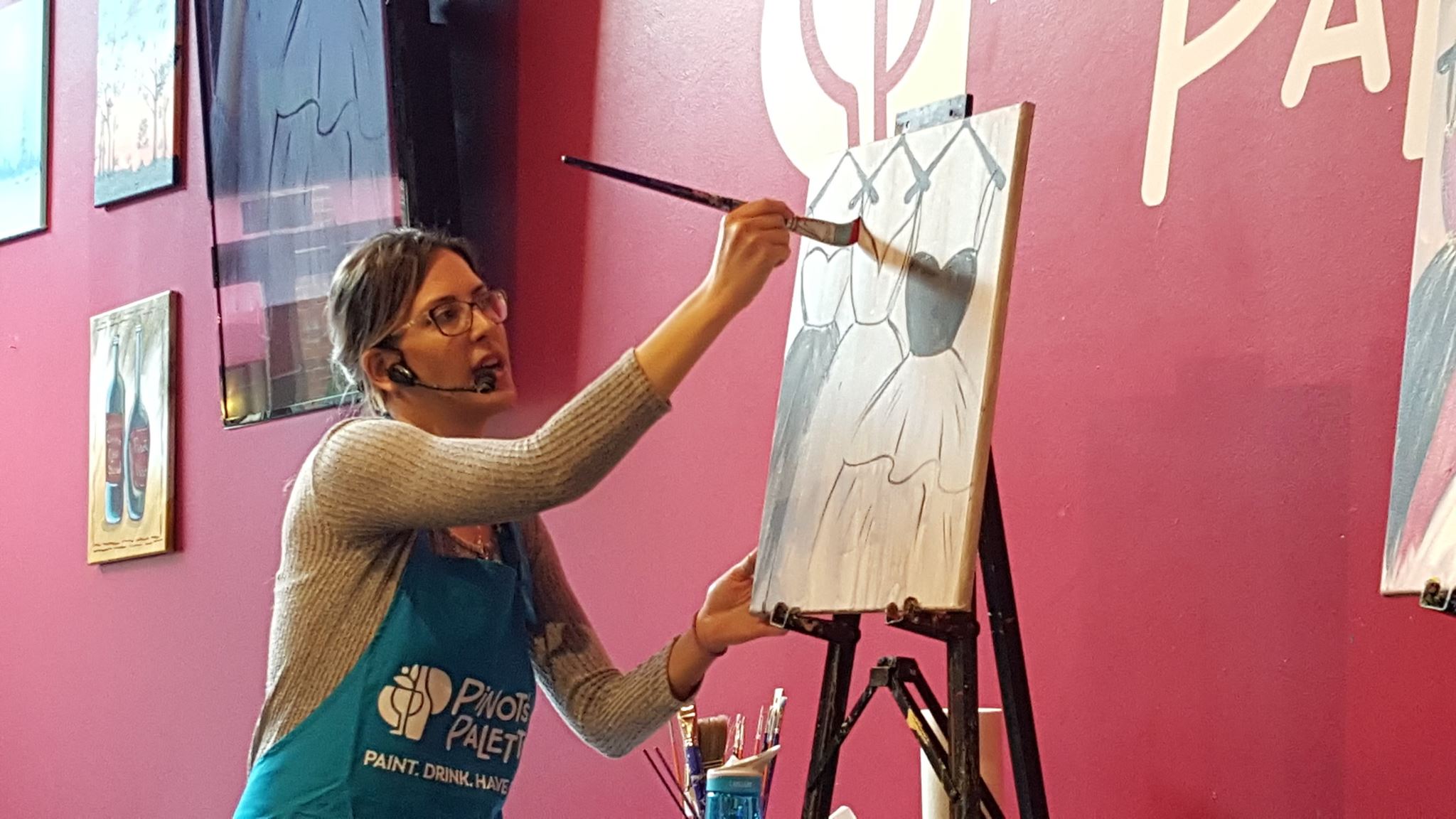 A few months ago, we had the pleasure of meeting Alexi! She had some great artwork and a fun personality and so we added her to our Pinot's family!
Alexi is a born and raised California girl. She has been an artist all her life, drawing, painting, and sculpting whenever she can. She received her Bachelor's degree in 'Studio Art' from UC Irvine in 2011 and is currently earning her teaching credential from CSULB. She is also a professional face painter!! (*Check out the link below to see some of Alexi's work on her Facebook page for her business, "Make A Face."
Alexi says she LOVES working at Pinot's Palette where she gets to combine so many of her skills and passions: art and teaching (& wine! ;) ) She looks forward to seeing you at her next class where she will surely dazzle you with her goofy attempts at dancing and her penchant for puns!!! :-)
Whether she is working hard behind the bar, pouring drinks; entertaining people out on the floor as an instructor or assistant; or introducing herself to you as she checks you in at the beginning of the night, she will be there to help you with anything you may need! Be sure to check out our calendar, by clicking on the link below and sign up for a class---and maybe you'll meet Alexi (*you can typically catch her on the night shifts, Fridays and Saturdays).
We hope to see you all soon!!!
Share Sign up for a class HERE! | Check out Alexi's face painting business on Facebook!