Painting It Forward for St. Jude Children
Join us as we paint it forward and raise money for St. Jude Children's Research Hospital!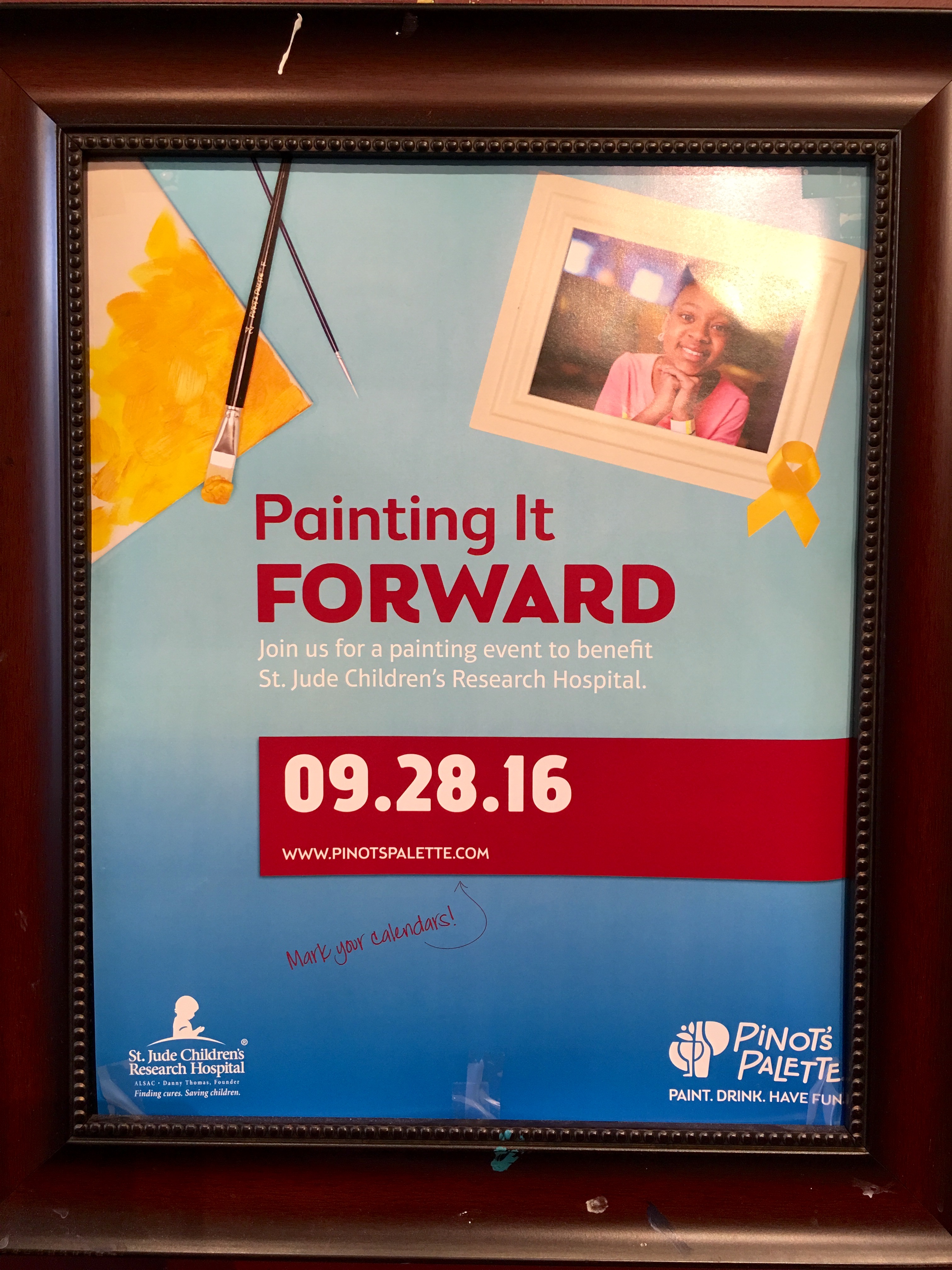 September is Childhood Cancer Awareness Month. Thanks to St. Jude, we have been able to increase the childhood cancer survival rate to 80%. When St Jude's started in 1962, the survival rate was only about 20%; with the aid of monetary donations, raised through charity events like Paint It Forward, this organization can continue to research cancer in children and strive to find a cure. St. Jude's Mission statement is, "Finding Cures. Saving Children", and families never receive a bill for treatment travel, housing, or food because St. Jude believes all a family should have to worry about is the lives of their children.
When you sign up for our public class, held on Wednesday, September 28, you'll be helping to give back to the community as we donate $15 from each seat to this amazing cause. This is a nation-wide event for Pinot's Palettes across the U.S. and we have a goal of $30,000 we hope to raise. So come out and help us support such an incredible organization by painting at our fundraiser!
*We will also be selling some of our paintings for only $10 to help raise additional money for the cause.