Create Some Artwork Then Show It Off!!!
If you love to create art for you home, Pinot's Palette is the place to come! You can paint with friends and family for a fun night out and then leave with your masterpiece, in hand. It's always great to go out for a fun event, but having a souvenir to always remember the night is the best part!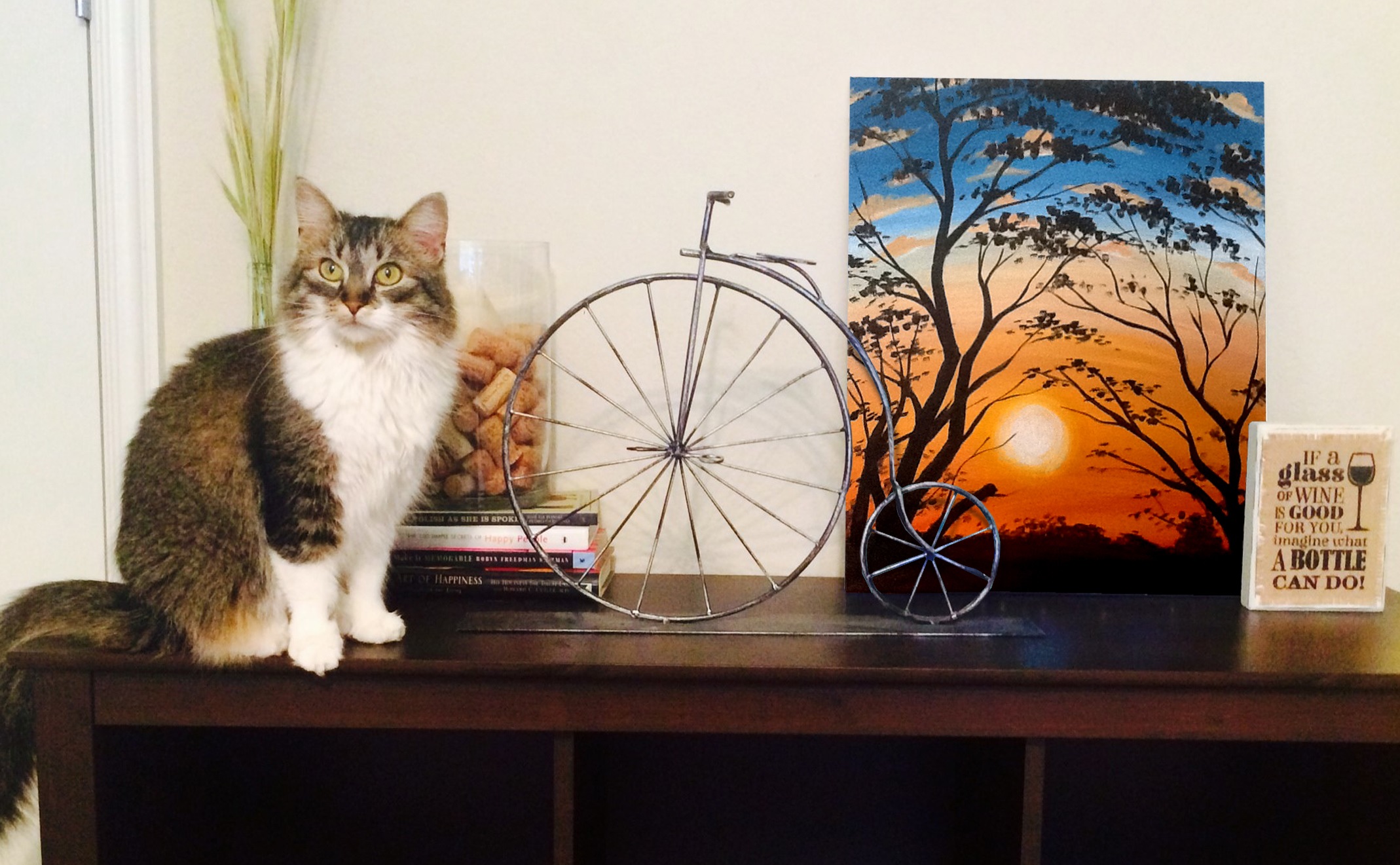 With all of the painting you'll be doing, once you discover how amazing it is, you're sure to create quite the stock pile of artwork! We would like to offer some ways of displaying your art, as well as a few simple guidelines for hanging it.
With our library filled with over 2,000 paintings, we have something for everyone. No mater the style of your home's decor, your color scheme, or your artistic subject preference, we offer something for you! Adding in a few simple pieces to any room, can update the look! Changing out pillows, rugs, curtains, and artwork can all make a fresh and lovely statement. If you're thinking of making a few, inexpensive changes to your home, but aren't sure where to start, try creating a piece of artwork and build your decor around it!
Click on our website, listed below, for more information on our classes, and to sign up for one. We're sure you'll have a wonderful experience and want to come back time and time again, as most of our guests do. Once you've created your masterpiece, where and how should you hang it?? We have a few tips on basic hanging techniques to help make the process as easy as possible.
Height:
57" is the most basic measurement you need to know for hanging artwork. To ensure your artwork is eye level, the pros recommend measuring 57" high from the floor, and that's where the center of your artwork should fall.
*How to hang your artwork:
http://www.a...he-floor-6174
Size:
Be sure that the canvas you're hanging isn't too large or small for the wall space it's being placed on. We typically offer a 16"x20" sized canvas, but often change our canvas sizes, to accommodate artwork needs for our customers! If you have a HUGE wall, try a wall collage that encompasses your 16x20 paintings, along with some other artwork!
How to create an artwork wall collage:
http://blog....collages.html
More tips for hanging artwork:
https://styl...art-correctly
Think about what type of paintings you'll want to create for your home. You probably know what is and isn't your style by now, so start there. We have a lot of types of paintings to offer, some of them include:
-Landscapes
-Floral paintings
-Replication paintings from the masters, such as Van Gogh and Monet.
-Pet portraits
-Wine-themed paintings
-Modern paintings
And more!!!!
View our complete library here:
https://www....nting-library
However you choose to display your Pinot's artwork, we're sure it'll be amazing! Creating a piece of your own art to use in your home, is a very personal and unique way to utilize your wall space. You'll have friends asking, "Where did you get that?!", and probably even asking you to make one for them!!
Bring you some friends along for the fun and come to Pinot's Palette in Tustin for the ultimate night out!
We'll see you there!