Time to relax! August 15th Is 'National Relaxation Day'!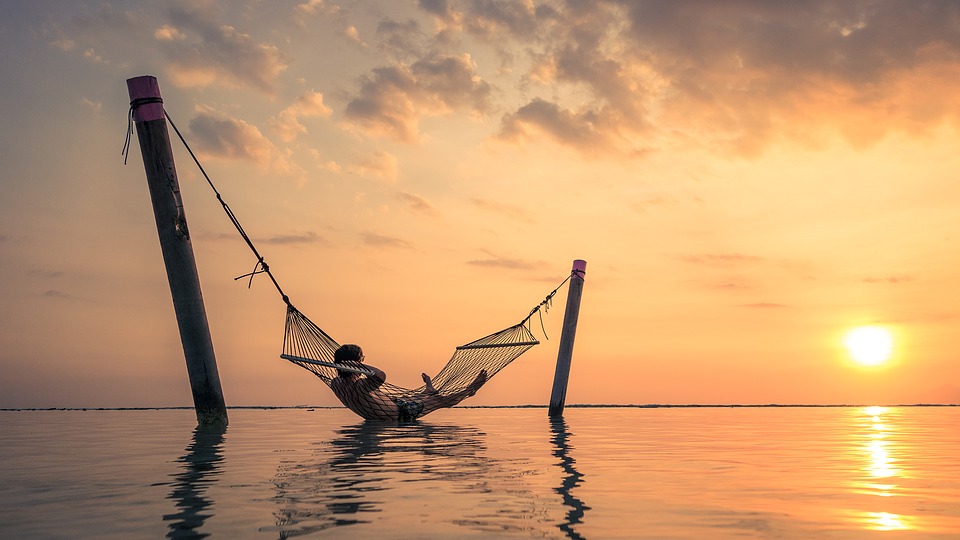 August 15 is 'National Relaxation Day' and we can't think of a better "holiday" to celebrate! With all of the craziness that everyday life throws our way, it's so important to take some time for ourselves and relax. We play the part of parent, friend, child, sibling, employee (or boss), house keeper, and chef and with so many roles to fill, it can be difficult for us to remember to care for ourselves as individuals. We are still a person of our own, hidden among the emails, meeting, carpool duty, and everything else that we're responsible for. We can't continue to take care of other s who need us if we can't take care of ourselves, so we need to stop and unwind from time to time; To breath, de-stress, and relax in any way we can, any time we can find to do so.
We've listed a few great ways to spend 'National Relaxation Day' and for you to keep in mind for use, any day!
Enjoy!
Things to try, EVERY DAY for positive thinking and mental relaxation:
*Breathing exercises-
https://www....elief-3145183
*Progressive muscle relaxation (PMR)-
https://www....ation-3144608
*Exercise-
https://www....rcise-3144926
*Learn how to reframe your thoughts so that the way you perceive potential stressors in your life is more positive and less stressful-
https://www....ement-3144872
*Change your negative self-talk to positive-
https://www....tress-3144817
*Read a book
Reading is the best way to relax and even six minutes can be enough to reduce the stress levels by more than two thirds, according to new research. it works better and faster than other methods to calm frazzled nerves such as listening to music, going for a walk or settling down with a cup of tea, research found. Psychologists believe this is because the human mind has to concentrate on reading and the distraction of being taken into a literary world eases the tensions in muscles and the heart. Transport yourself to another world, if only for a little whiles s you dive into a book and take it easy on your mind.
Hot summer reads:
https://www....chevenbetter-
*Have a spa day
A relaxing trip to the spa is always called for, but on 'National Relaxation Day" try and work some version of that in! Whether you're able to do a full-on spa day, go in for just a massage, or even get a pedicure, you'll feel the benefits, right away! Going to a spa is great but can be pricey so think about how you can take some of the items that a spa might offer and try them at home for less! Make a natural face mask, put some lavender oil in a diffuser, run a warm bubble bath, and soak your tired feet in a tub of Epsom salts.
Face mask recipes to try:
https://www....asks-recipes/
*Do some yoga
Inhale… Exhale…
Yoga help you to get in touch with yourself, via body movements, stretching, and breathing techniques. Yogas helps you to relax the mind and body and develop a connection between the two, release emotional energy, and breath more effectively.
Relaxing poses for beginners:
https://www....for-beginners
*Observe nature
Fish, hike, sight see, or stop and have a picnic. Spending time outside in the natural beauty around us is a great way to relax and get in touch with yourself. Go to a butterfly garden or botanical garden, walk through a gorgeous park, or go for a hike and take in all that the world has to offer.
Just some of the scientifically-proven reasons why being in nature is relaxing:
-Vitamin D Helps Your Body Function More Efficiently
-Natural Light Normalizes Your Sleep Schedule
-A Natural Environment Helps You Center Your Mind
-Fresh Air Improves Blood Pressure
*Seek out water
There's something to be said for laying on the beach and taking in the sun as you close your eyes and listen to the sound of the waves rolling in. Lucky for us, this national day of relaxation falls in the warm Summer months! If you live near a beach or lake, take some time to enjoy the gorgeous scenery as you relax in the sun and take some time time for yourself. The pool is another great alternative if you aren't near a beach or lake, so visit your pool-bearing friend or a community pool and lounge the day away!
*Do something creative!
Try out a new recipe, write some poetry, try your eye at taking photographs outside, and anything else that forces your to use your inner-crafty self and make some art (in one form or another).
*Science shows how creativity can reduce stress:
https://www....rticle/300347
Being creative in some way has been proven to lessen stress as it takes your mind off of the everyday decisions, chores, and other stressors in life. Creating is essentially a "mindless" activity much of the time because you're using the right side of your brain which controls creativity and artistic abilities. The left side is logical, analytical, and methodical and the side you must use is the decision-making and task-completing things in your life (aka... the stressful stuff). So let that right brain roam free as you put to to good use and get in touch with your inner artist in some form or another!
Take a painting class!
Painting is relaxing because you tend to get lost in it. It's like meditation, where it's very peaceful, serene, a kind of psychotherapy. Your right brain is at work which is non judgmental, so you forget all the worries you have for that period of time. It is an activity where you see an image in your mind and recreate it on the canvas, which is a very satisfying feeling. We are creators by nature and any craft or art can fulfill a need to share what we see as the beauty in our life. Art can transport us to another world, where only paint, brush strokes, and color exist.
Some of the proven benefits of painting:
1. Fosters Creative Growth
2. Strengthens Memory
3. Builds Problem-Solving and Motor Skills
4. Offers Stress Relief
5. Promotes an Optimistic Attitude
6. Nurtures Emotional Growth
Check out our calendar on the link at the bottom of the page and see what amazing classes we've got coming up throughout the month! For all of August and into September, we're offering some stunning paintings! Join us to paint, relax, drink wine, and have fun! When you come in for a painting and wine class for us, we're here to help you relax and enjoy your time with us. We'll recommend wine for you, pour your drinks, refill your paint when you need more, assist you with your painting, take some pics of your and your group if you want, and more! You're our guests and we're here to make sure you make some great memories, along with your artwork! Don't worry if you're a first-time painter because most of our customers, are too! One of our talented and kind instructors will walk you through the painting, step by step, encouraging you the whole way through. All you need to do is relax and have fun, exploring your inner-artist and let the creativity, move you. You may be surprise at just how much you enjoy this new, carefree, calming activity that could become a new hobby for you!
If you live in Tustin, we're right around the corner from you, located in 'The District'! We make the perfect event for everything from a fun and unique date night, an awesome girls' night out experience, and we even offer private events! When you view our classes on our website, you'll be viewing our schedule for our public classes, but you can also book a painting party with the guest list of your choice! Come in to celebrate a birthday, bridal shower, reunion, retirement, and more with friends and family, sharing their artistic sides, together. Make memories that will last a lifetime with a souvenir to treasure forever with one our classes.
*Learn more about our private parties, here:
https://www....ivate-parties
We also play host to some great corporate events, too! Why not book your next work party or team building event with us? We offer several styles of paintings that incorporate team building strategies, encouraging the whole office to work together, creating a stunning world of art!
*Read more about corporate events, here:
https://www....porate-events
Share View our calendar and sign up for a class | Purchase a gift certificate!