A Spotlight On Pablo Picasso
Time magazine art critic Robert Hughes once said that "To say that Pablo Picasso dominated Western art in the 20th century is, by now, the merest commonplace. Before his 50th birthday, the little Spaniard from Malaga had become the very prototype of the modern artist as public figure. No painter before him had had a mass audience in his own lifetime."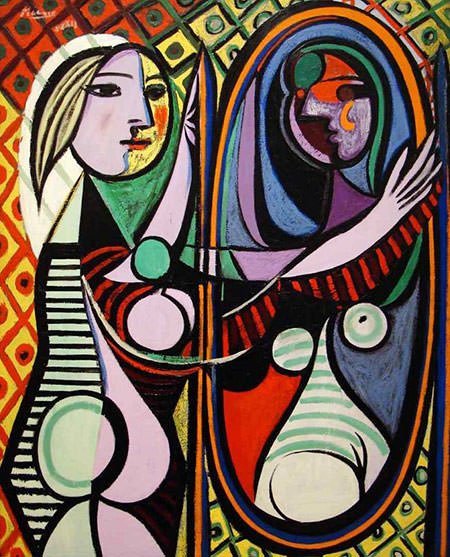 Picasso is probably the most important figure of 20th century, in terms of art, and art movements that occurred over this period. Before the age of 50, the Spanish born artist had become the most well known name in modern art, with the most distinct style and eye for artistic creation. There had been no other artists, prior to Picasso, who had such an impact on the art world, or had a mass following of fans and critics alike, as he did.
For nearly 80 of his 91 years, Picasso devoted himself to an artistic production that contributed significantly to modern art in the 20th century.
Picasso's ability to produce works in an astonishing range of styles made him well respected during his own lifetime. After his death in 1973 his value as an artist and inspiration to other artists has only grown. He is without a doubt destined to permanently etch himself into the fabric of humanity as one of the greatest artists of all time.
As an artist and an innovator, he is responsible for co-founding the entire Cubist movement alongside Georges Braque. Cubism was an avant-garde art movement that changed forever the face of European painting and sculpture while simultaneously affecting contemporary architecture, music and literature. Subjects and objects in Cubism are broken up into pieces and re-arranged in an abstract form.
From 'Cubism', to the 'Blue Period' and 'Rose Period', followed by African-influenced Art, then Surrealism, Picasso is a man of many styles and we love (and greatly admire) him for his dramatic and unique expressions of art.
*Blue period:
https://www....ue-period.jsp
*Rose period:
https://www....se-period.jsp
*African influence:
https://www....canperiod.jsp
*Surrealism
To summarize Picasso's seven-year wandering in the wilds of Surrealism: "I paint objects as I think them, not as I see them".
https://www....urrealism.php
________________________________________________________________________
**The painting featured on this blog is titled, "GIRL BEFORE A MIRROR"
This painting portrays Marie-Thérèse Walter, mistress and model of Pablo Picasso from 1927 to around 1935. The young Marie-Thérèse was one of his favorite subjects in the early 1930s. Girl before a Mirror portrays her as beautiful and dressed up with makeup on the left side; while on the right side her face is darkened, her eyes are round and hollow, and her intensely feminine body is twisted and contorted. The painting is renowned for its varied interpretations. Some critics consider it to be a representation of Walter's day-self and her night-self. Others view it as Walter confronting her mortality by looking at the mirror which suggests to her, her ultimate fate.
(*Some interpret it to imply her transition from an innocent girl to a worldly woman aware of her own sexuality.)
**However you view and interpret this masterpiece, one thing is for sure: It certainly is interesting to look at.
The bold colors and patterns, geometric shapes, and irregular style are just some of the many defining pieces that make up Pablo Picasso.
--- More of his extraordinary work, including his most popular paintings, can be seen here:
https://lear...ous-paintings
Share More about Picasso | Join us to make your own masterpieces!