Pinots On Demand
Pinot's On Demand Art Kits and Video Tutorials!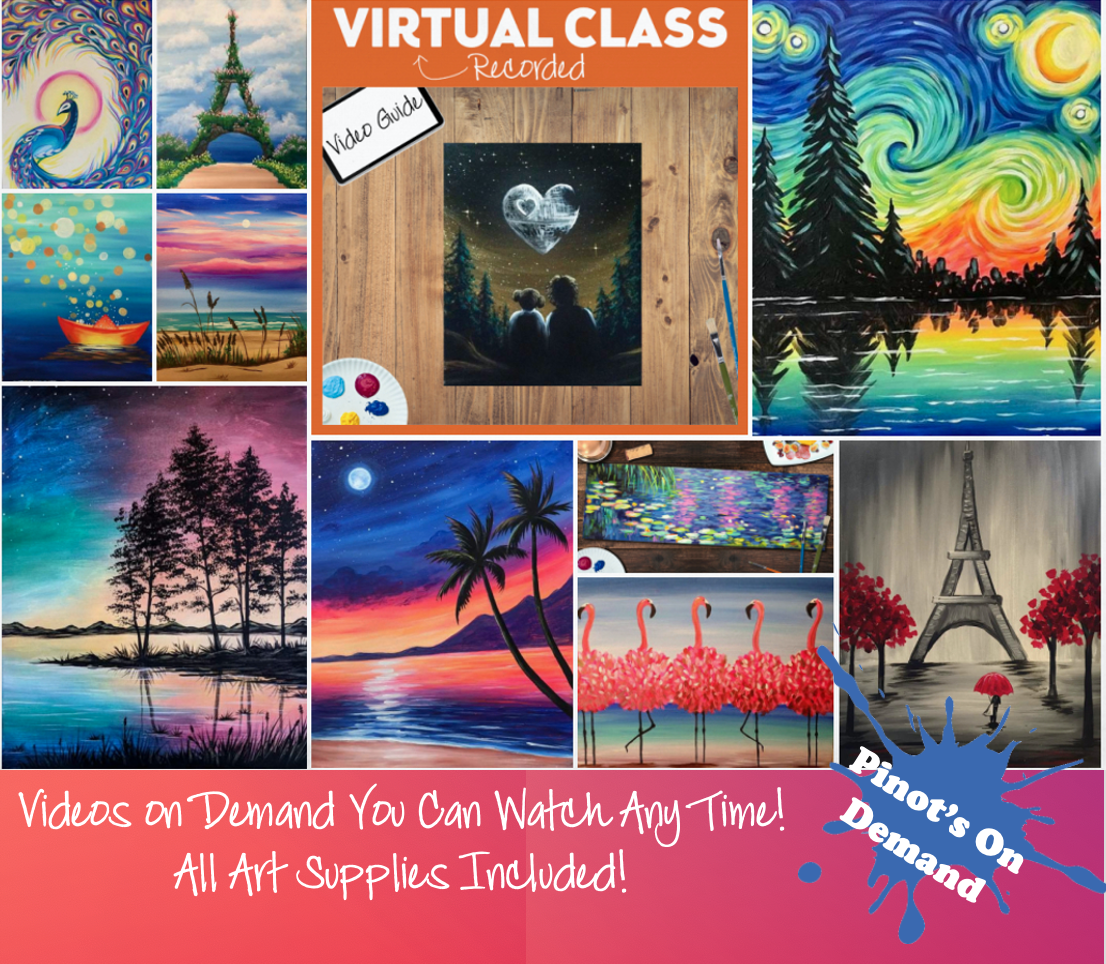 Now introducing…. PINOT'S ON DEMAND!!!!
Our "On Demand" take home kits will include - one canvas – paper plates for art palettes - a disposable apron – water cup - paper towel – the exact paints and a set of brand new brushes needed to create your painting AND a pre-recorded video tutorial that will take you STEP-BY-STEP throughout the painting with one of our beloved Artist Instructors! Link valid 30 days after purchase and you can rewatch it as much as you like! Kits are available for pick up Wed, Thurs, and Fridays from 4-6 pm. We will reach out after purchase for pickup directions. Please allow one full business day after purchase for pickup instructions.