Pieces of Picasso
Pablo Picasso: Spanish painter, sculptor, printmaker, ceramicist and stage designer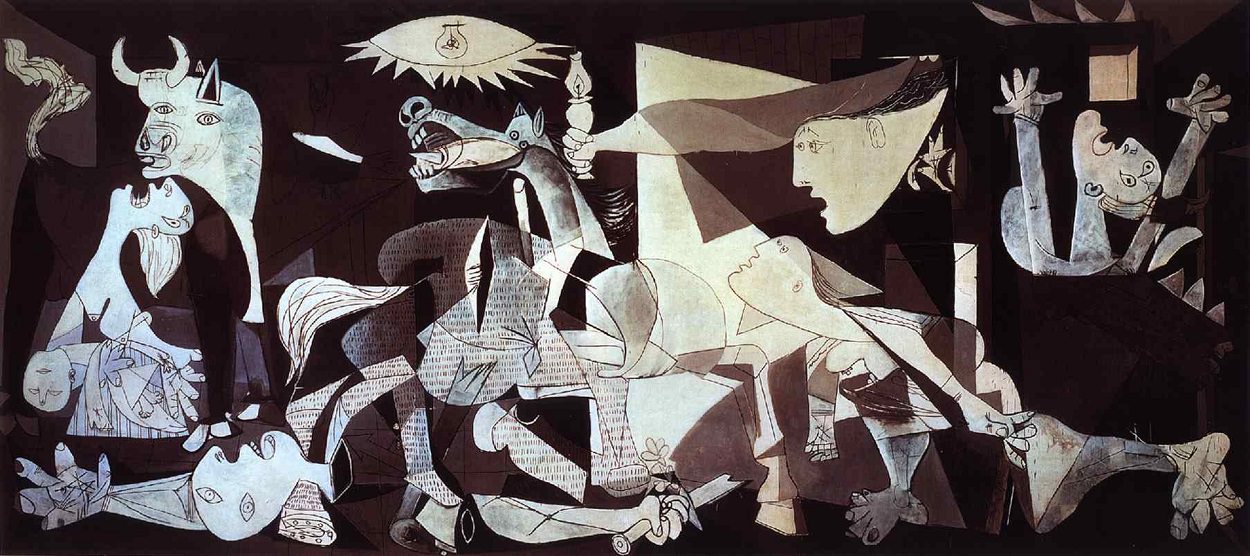 Time magazine art critic Robert Hughes once said that "To say that Pablo Picasso dominated Western art in the 20th century is, by now, the merest commonplace. Before his 50th birthday, the little Spaniard from Malaga had become the very prototype of the modern artist as public figure. No painter before him had had a mass audience in his own lifetime."
Picasso was one of the greatest and most influential artists of the 20th century, as well as the co-creator of Cubism.
For nearly 80 of his 91 years, Picasso devoted himself to an artistic production that contributed significantly to modern art in the 20th century.
**The painting featured on this blog is titled, "Guernica" (completed in 1937) and is one of Picasso's most well-know and powerful paintings of all time.
After German bombers supporting Francisco Franco's Nationalist forces carried out a devastating aerial attack on the Basque town of Guernica on April 26, 1937, Picasso, outraged by the bombing and the inhumanity of war, painted "Guernica." Painted in black, white and grays, the work is a Surrealist testament to the horrors of war, and features a minotaur and several human-like figures in various states of anguish and terror. "Guernica" remains one of the most moving and powerful anti-war paintings in history.
Share Learn more about Picasso HERE! (*Be sure to click on the fun facts tab!) | View Picasso's Art HERE!