Holiday Cork Crafts
Make good use out of all those corks from your many holiday get-togethers this season!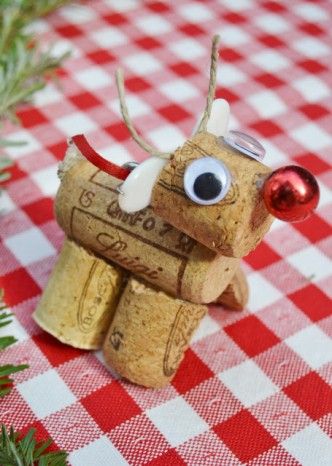 Who doesn't love a good bottle of wine (or a lot of bottles...) when you get together with friends and family over the holidays? From large batches of warm sangria to popping bottles for your annual Christmas party, wine is a must this time of year. Oh! and let's not pretend we don't need lots of wine to help us get through wrapping that mountain of gifts or enjoy a good glass (or two) during those sappy Hallmark movies we say we don't watch.
Yes, we love wine and know you do too.... But what to do with those corks when we're all done? How about recycling them into something fun and super cute? We found some great cork craft ideas online and invite you to check them out, too. These could be some fun crafts for you and your kids to do over winter break, as well!
Drink up and craft away!!