DIY Halloween Decorations For Everyone!
September is almost over and Halloween is just around the corner!!! Get ahead of the game with these amazing DIY Halloween decorations!! You'll love them all- we certainly did... and the best part is that there's something for everyone!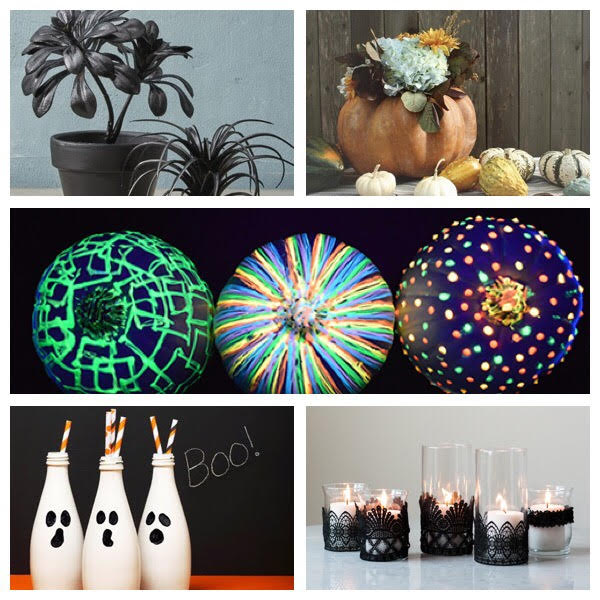 Here at Pinot's Palette, in Tustin, we LOVE to create things. Our specialty is usually painting, but we love to get crafty in other ways, too! Around the holiday season, when home decorating is at its highest of the year, we enjoy adding some seasonal touches around the home. If you enjoy it, as well, then check out some of these amazing ideas!! From simple and inexpensive, to some that are more time-consuming, but suuuuper worth it, there's a type of craft (or two...) for anyone!
We've found plenty of incredible ideas to share... and we've also highlighted some of our favorites. Whether you're looking to make something simple, to add a little touch to your decor, or you want to hunker down and craft all week long, there's some DIY projects for you! We found beginner-friendly crafts, budget-friendly crafts, and some great ones that combine classic decor items with a modern twist!
Check them out for yourself and see which ones look best for you and your home's decor! Most of them can be customized to fit your Halloween decor and home's current colors... so have fun with them and make them work for you!
Some of our top picks include:
1-Easy
*Spray painted faux plants and flowers:
http://www.i...gs-on-martha/
*40 Easy To Make Halloween Decorations:
http://www.d...n-decor-ideas
More--
*Glow In The Dark Pumpkins:
http://ilove...kins.html?m=1
-------------------------------
2-Inexpensive
*Coffee filter candy corn wreath:
https://mama...n-wreath-diy/
*Lace Candle Holders
https://thes...ndle-holders/
More--
https://www....orations/amp/
-----------------------------
3-Classic, yet modern
*Pumpkin vase:
https://www....-32128754/amp
*Burlap and leaf garland
http://www.d...ands-pictures
More ideas!!!!
*60+ Enchanting Halloween Decorating Ideas:
https://www....g-ideas-1007/
*40+ Quick and Easy DIY Halloween Decorations:
https://www....rations-1010/
Craft the days away with these fun and unique decor ideas! You'll be the envy of the neighborhood, come Halloween night; your guests will beg you to make some decorations for them, too! While you're busy crafting, bring yourself into our studio and create more Fall and Halloween themed paintings to add to your decor!
Check out our calendar and see how many incredible paintings we have coming up that are sure to get you in the seasonal spirit! You'll be able to view the date and time of each class, as well as view the painting we will be creating for each. Sign up online, with just a few clicks, or call/email us with additional questions, if you need!