Fall in Love with These Valentine's Day Crafts!
You're sure to fall in love with these sweet Valentine's crafts!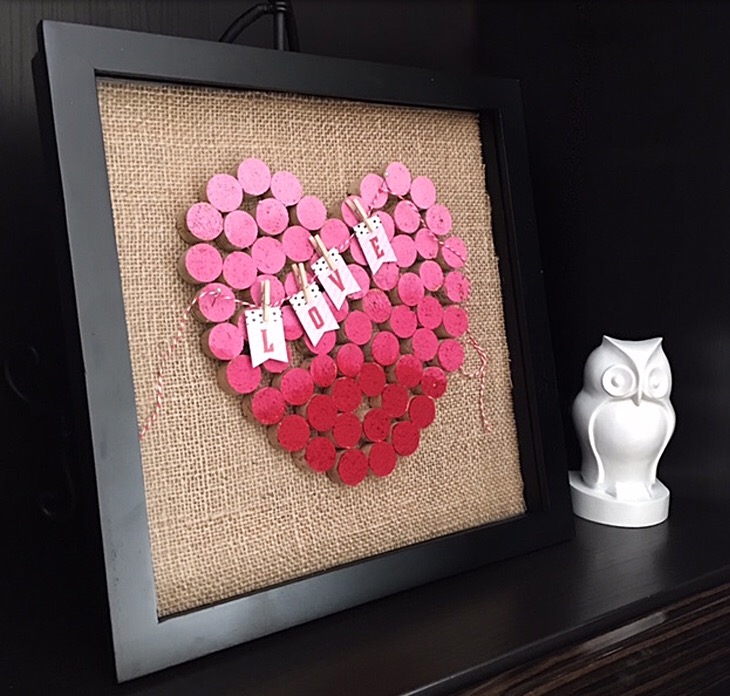 Februrary 14 is right around the corner and what better way to show your love of all things Valentine's themed than by crafting some decor for the home and making gifts for all the special valentines in your life?
Create some cute things to display in your home with tutorials on Valentine's garland and chandeliers, as well as a wreath made out of coffee filters, and more!
There are a lot of great ideas for easy gifts to make for all the loves on your list, with many of the crafts being easy enough to ask the kids to help!
Wondering how to make the adorable ombré heart cork project above? Look no further, as some DIY directions have been provided. It's up to you to work hard to earn all the corks you'll need to make it! Get on that :-)
Hope you have a blast crafting and from all of us here at Pinot's Palette in Tustin, Happy Valentine's Day!
Share 40 of the Best Valetine's Crafts | Tutorial for the featured cork ombré heart