#ShareYourEars for the Make-A-Wish Foundation at Town Square
For the month of December, Disney Parks is asking you to #ShareYourEars for the Make-A-Wish Foundation. Every time you share your Mickey Mouse ears, Disney will donate $5 to the organization up to $1 million.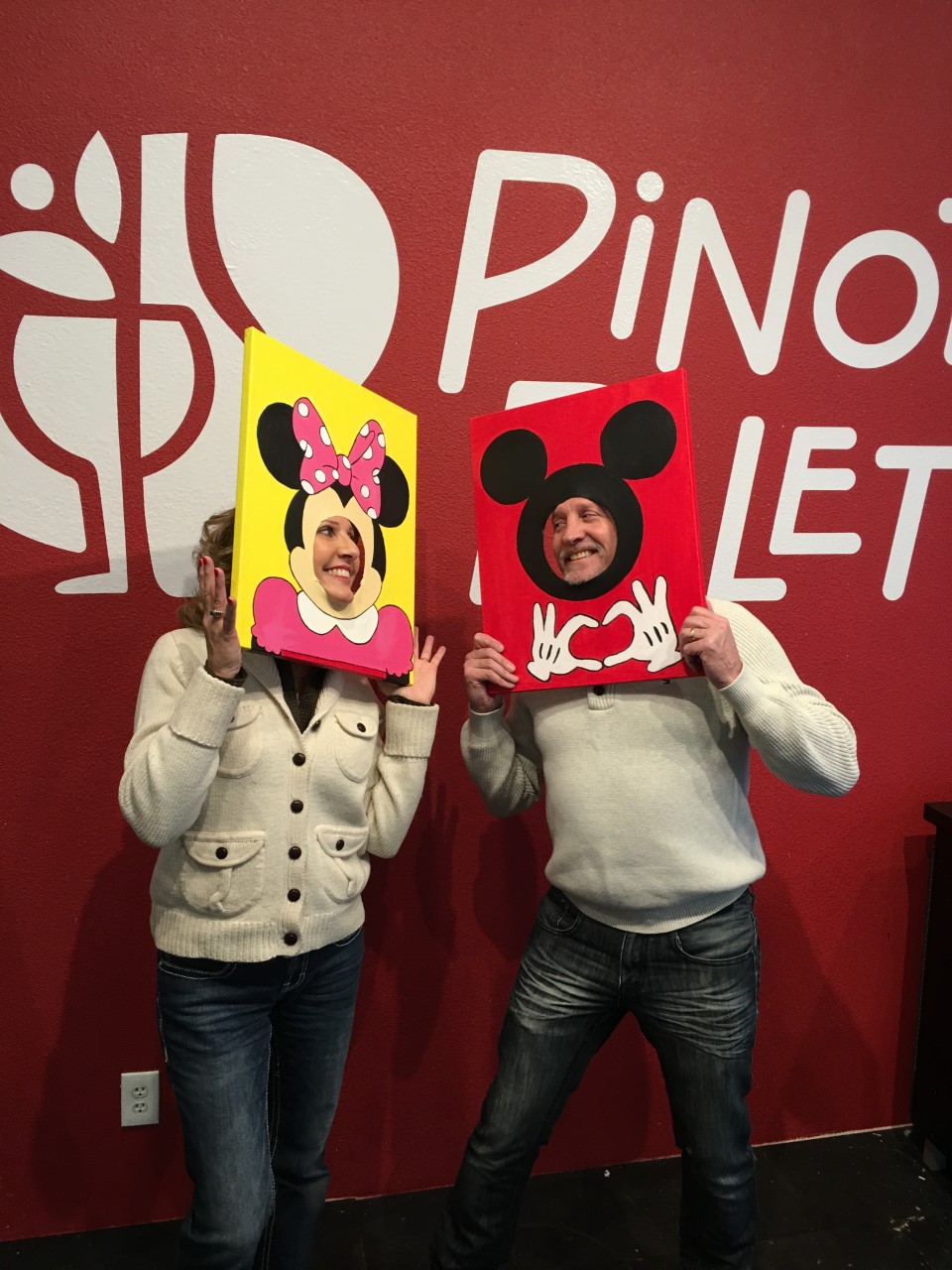 The Make-A-Wish Foundation is a cause near and dear to Pinot's Palette Las Vegas, which is why we invite anyone who wants to participate in this fundraiser to stop by our Town Square studio to snap a picture with our canvas Mickey Mouse and Minnie Mouse cut-outs.
Participating in this month-long fundraiser is easy. Just snap a picture with our ears or any ears and post the picture to Instagram, Twitter and Facebook with #ShareYourEars.
Make-A-Wish is a nationwide organization that helps grant wishes to children battling a life-threatening medical condition. Make-A-Wish says granting a wish is more than just giving a child an amazing experience because a wish come true has the power to make them feel stronger, more courageous and more determined to overcome their illness.
Many families and healthcare providers who work with Make-A-Wish say they believe the wish can be a turning point in a child's battle against their illness.
The average wish costs anywhere between $8,000 to $10,000 because it often includes the entire family. This $1 million campaign has the potential to grant 100 or more wishes to children across the country.
We hope you'll join us in sharing our ears to help make wishes come true for those who need them the most.