This Red Blend is Perfect for Sharing!
Looking for a crowd pleasing red blend that's reasonably priced?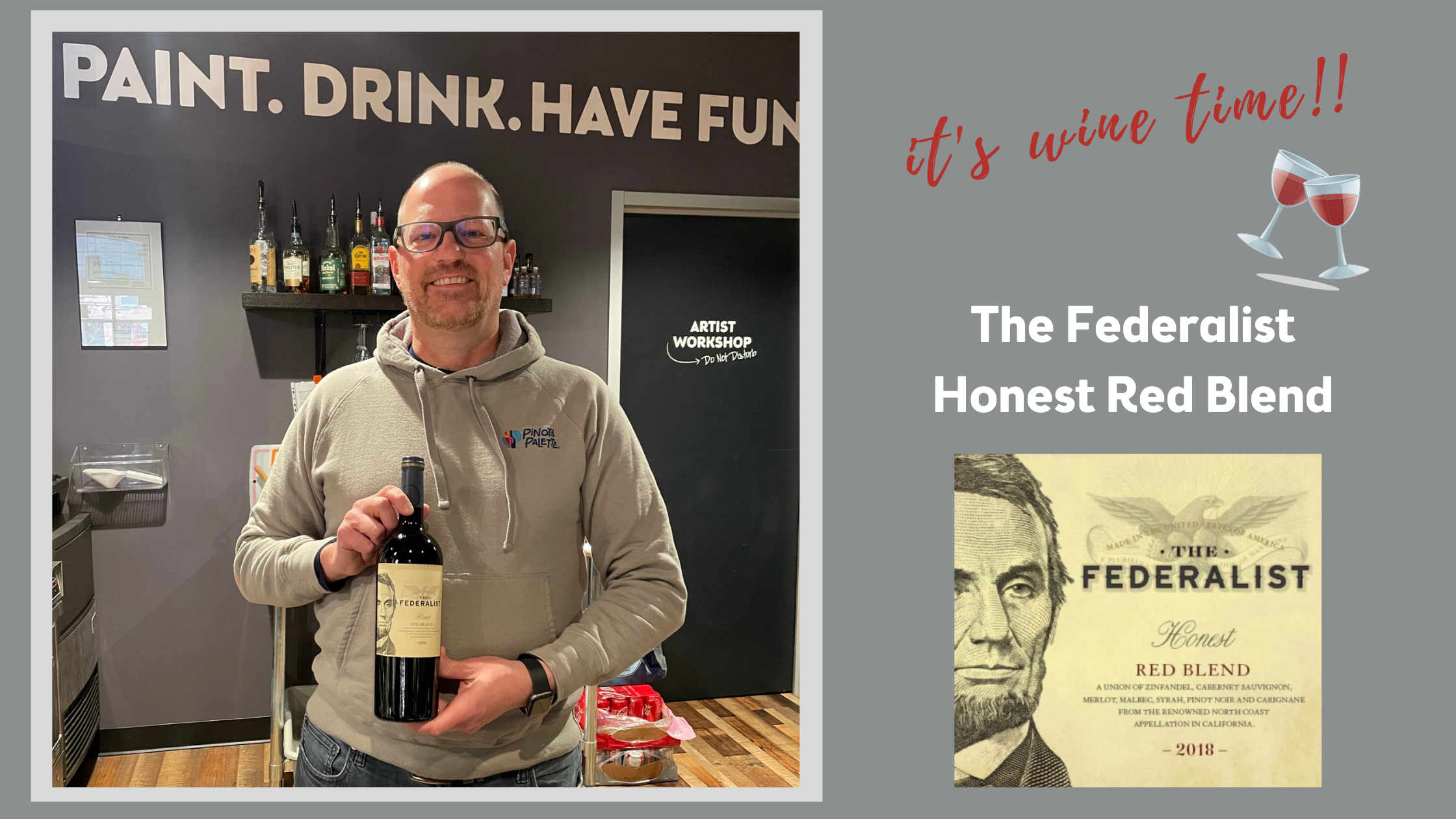 As we celebrate one of our most popular American President's birthday today, it's the perfect time to also celebrate one of our studio's most popular wines.
The Federalist Honest Red Blend pays respect with its label and name to "Honest" Abe Lincoln.
American history aside…….our guests LOVE this blend of Cabernet Sauvignon, Merlot and Zinfandel. Made with grapes from California's North Coast, it's best described as rich, very smooth and easy to drink. Dark fruits dominate the aromas along with hints of spice and oak notes.
In all honesty (LOL), this is a great red blend for the price and pairs perfectly with painting!
Let's Paint. Drink. Have Fun.