5 Simple Bourbon Cocktail Recipes for Summertime Sippin'
Fun fact from our recent road trip to the Bourbon Trail in Kentucky……..All bourbon is whiskey but not all whiskey is bourbon. One of the reasons is because bourbon cannot have color or flavoring added. That doesn't mean that you can't add some extra flavors to beat the heat with a refreshing bourbon cocktail.
We've found 5 simple bourbon cocktail recipes worth summertime sippin'!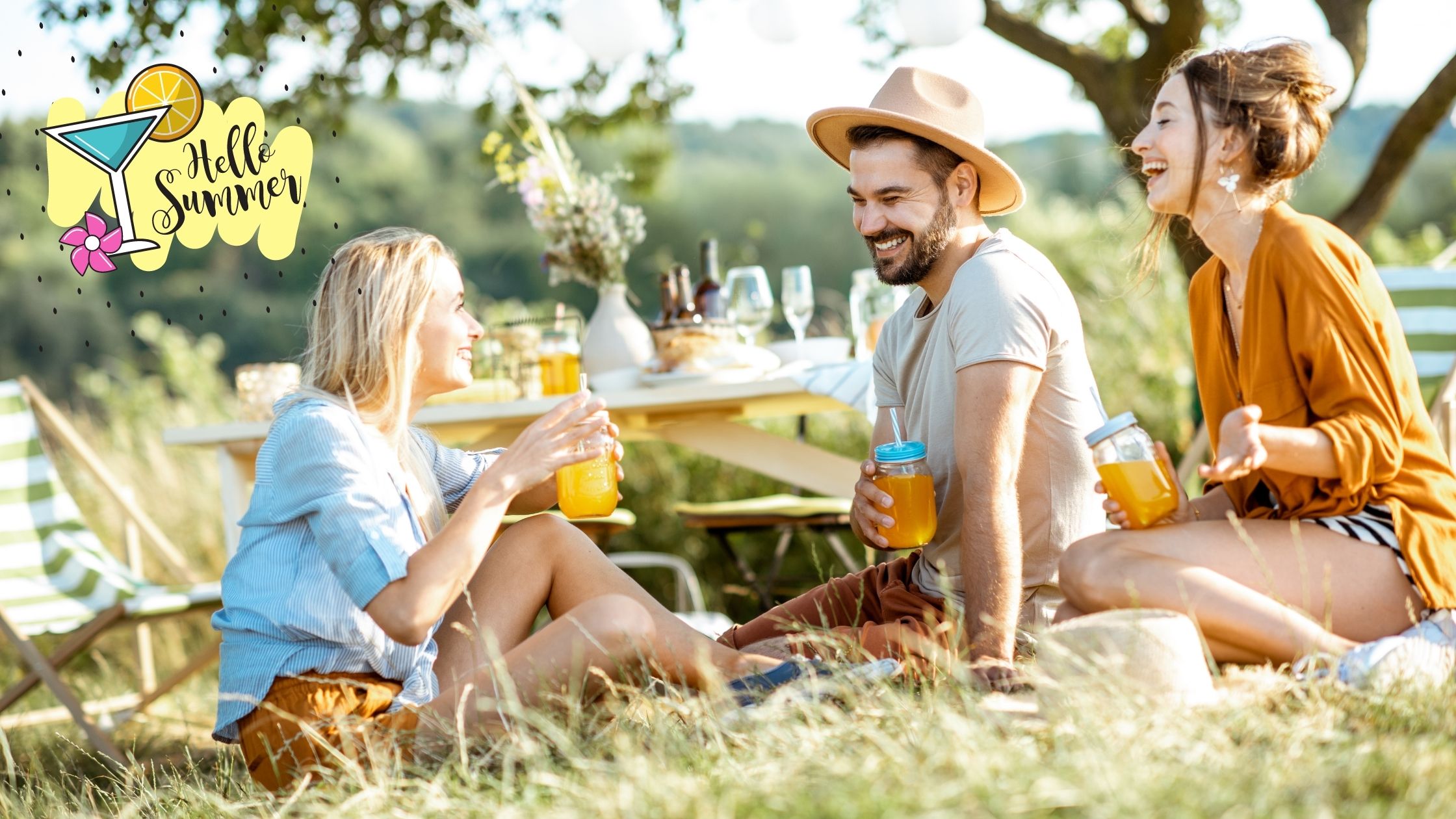 1. Bourbon Rickey. Named after Colonel Joe Rickey who was a lobbyist that lived in the nation's capital during the 19th century. He was known to enjoy good bourbon cocktails so much so….one was named after him.
INGREDIENTS:
1.5 ounces of bourbon
½ lime, freshly squeezed
Sparkling water to top
DIRECTIONS:
Fill a highball glass with ice. Squeeze the lime half into the glass and drop it in. Add the bourbon and top with sparkling water. Stir briefly to combine.
2. Kentucky Buck. "Bucks" are a category of drinks that consist of ginger beer, citrus and a spirit. All of these flavors make it a GREAT summertime drink!
INGREDIENTS:
2 ounces bourbon
2 ounces ginger beer
1 muddled strawberry
1 ounce lemon juice
½ ounce simple syrup
2 dashes angostura bitters
DIRECTIONS:
Add strawberry, lime juice and simple syrup in a cocktail shaker. Add bourbon, bitters and ice. Shake for 10-15 seconds and strain into a tall glass filled with ice, leaving some room to top with ginger beer.
3. Bourbon Stone Sour also known as the "California Sour" gets its name (stone) from the addition of orange juice.
INGREDIENTS:
1.5 ounce bourbon
1 oz simple syrup
¾ ounce lemon juice
1 ounce orange juice
DIRECTIONS:
Shake all ingredients with ice and strain into a rocks glass filled with ice. Garnish with orange slice and cherry (optional).
4. The Summer Jam is a super fun drink you can make with everyday ingredients. It's so simple, you'll definitely want to give it a try!
INGREDIENTS:
1.5 ounces of Bourbon
Two spoonfuls of your favorite jam
¾ ounce lemon juice
DIRECTIONS:
Add a few spoonfuls of jam in the cocktail shaker and mix well (no ice). Then add bourbon, ice and lemon and shake hard. Fill a rock glass with ice and strain the mixture into the glass.
5. Kentucky Lemonade. If you love lemonade, this refreshing bourbon cocktail is for you!
INGREDIENTS:
1.5 ounces bourbon
½ ounce triple sec (or orange liqueur)
½ cup lemonade
Generous splash of lemon-lime soda
DIRECTIONS:
Pour the bourbon, triple sec and lemonade into a shaker and shake well. Pour the mixture over crushed ice and add a splash of lemon-lime soda. Garnish with a lemon slice and enjoy!
SOURCES:
Liquor.com
The Spruce Eats
Whiskeytangoglobetrot.com
Liquorista.com
mom4real.com