Calling all Pet Lovers!! Let's Make a Difference.
Want to Have FUN, be creative, and GIVE BACK to the community? Together with our friends at Bo Paws it Forward, we are excited to paint "Who Rescued Who?" inspired by those wonderful four-legged friends we call pets.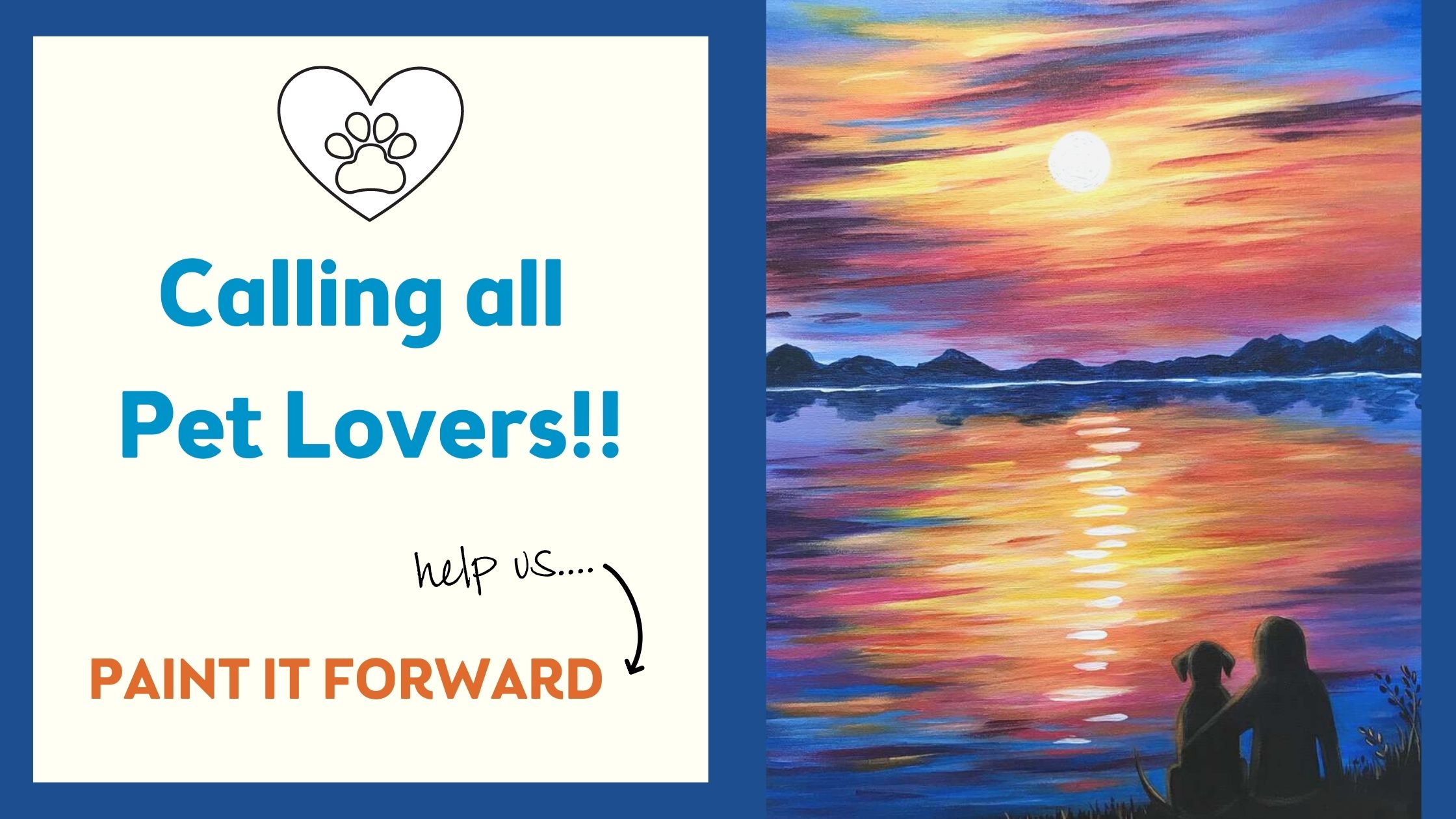 When you join us at our Short North studio OR live virtually for this unique fundraiser paint party, a portion of each registration is donated to Bo Paws-It-Forward, Inc!!!
Bo Paws-it-Forward is a 501(c)3 non-profit organization that offers grants to pets and their guardians for veterinary services for those that find themselves most in need.
Gather your friends, family members or group of coworkers in our Columbus, OH paint studio OR live virtually (from your home) for this one-of-a-kind painting event. No experience necessary! The Pinot's Palette artist will guide you step-by-step through the painting. Our artists will help you can add in your own personal touches to the silhouettes so they resemble you and your favorite furry friend.
When you choose the LIVE VIRTUAL event, your paint at home art kit includes a 16x20 canvas, paint brushes, paint, paper towel and plate to use as your palette. Shipping is also available if you would like the paint at home art kit delivered to you.
Join pet lovers in our studio and across the country and don't miss this opportunity to help support pets in need!!
When? Sunday, August 22 beginning at 2:30 PM
Where? 2 Options
1. Pinot's Palette Short North, 691 N High St, Columbus OH 43215 - OR-
2. Virtually from the comfort of your home.
What? Fundraising Paint Party
Why? Help pets and their guardians with veterinary expenses
Share https://www.pinotspalette.com/shortnorth/event/540201 | https://www.pinotspalette.com/shortnorth/event/542341