It's Time to Paint your Pet!
Calling all Pet Lovers!
It's time to Paint your Pet at Pinot's Palette Short North.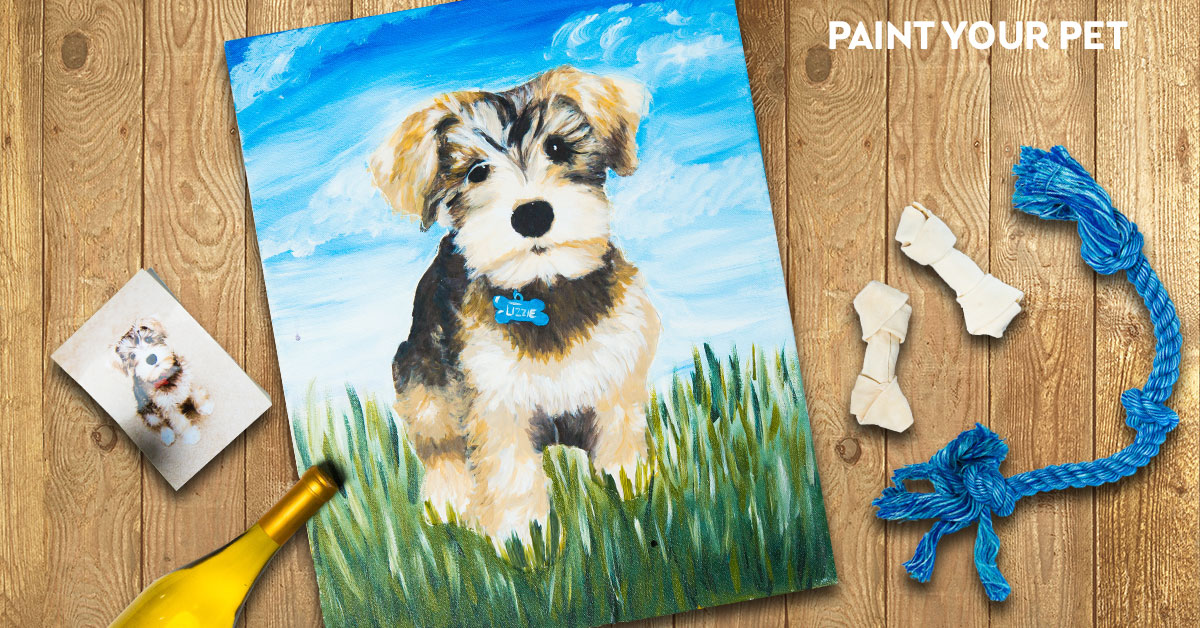 Don't think you can do it? We've got painting your pet down to a science and an art, making it an easy and fun experience for everyone!
First, you send us your favorite high quality digital picture of your furry friend. Our best advice is to take a photo where your pet is clear and in the center of the foreground with no furniture or objects blocking any part of your pet. The better the photo is, the easier the painting process will be.
Next we transfer the photo in light black ink onto a white 16x20 inch canvas for you to use as a guide. During the class our talented artists will guide you step-by-step through your pet painting. It's almost like paint by numbers - we will teach you how to mix the colors and paint textures to create the special characteristics of your pet.
The finished product will be a perfect addition to your home decor OR an incredibly thoughtful gift for a friend or loved one.
Have questions regarding this special event? Feel free to give us a call at 614.625.8533 or email shortnorth@pinotspalette.com.
Ready to book? Check out our calendar for the next Project Pet event and reserve your easel today!