Paint at Home our "Happiest Little Accident"
One of the "happiest little accidents" from the past two years = Paint at Home🎨.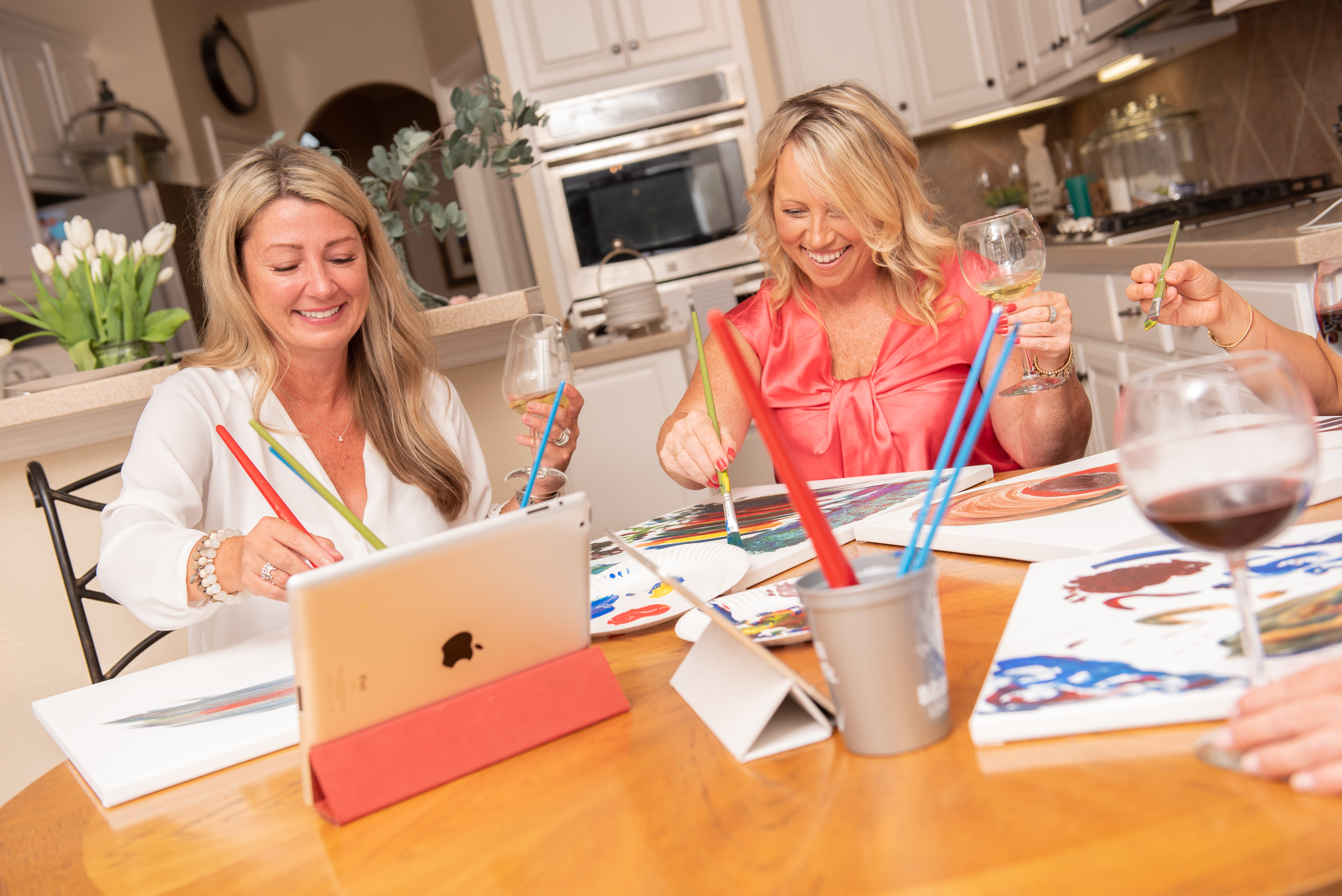 When the pandemic arrived, we quickly extended the Paint. Drink. Have FUN experience into our guest's homes. At the time it was out of necessity but it's evolved to something much, much more.
I look back and am amazed at how much we've learned along the way….how to use technology, how to perfect camera lighting and angles,how to package and ship paint kits, how to interact with guests virtually. There's a story behind each of these🤪.....
Wind forward to today....We've successfully shipped thousands of paint kits across the US, Canada and Mexico. I'm humbled when I think about what that really means…we've been able to extend our little studio in Columbus' Short North into thousands of guest homes across the country (and world).
While painting at home is still not the same as painting in our studio…it is a close second. More importantly, it's allowed us to connect guests, celebrate birthdays and bachelorette parties, and connect virtual teams. We've been able to provide a wonderful, new creative outlet in the midst of a stress-filled reality.
We 💕 that the studio is filling up again AND that our Paint at Home is still running strong!!!
So if you are looking for something creative to do at home OR want to connect with friends or family in another city … check out our Paint at Home Library. We continue to add new paintings and just posted some great springtime additions🌸.
Don't see what you are looking for…just ask. We may have it OR we can set-up a private virtual pARTy!
Let us show you how to Paint. Drink. and Have FUN (at home)🎨🍷🥳!!
Share https://www.pinotspalette.com/shortnorth/paint-at-home | https://www.pinotspalette.com/shortnorth/virtual-private-parties