Open Studio is your Paint. Drink. Have Fun. Destination!
Want to paint but prefer to do your own thing? Open Studio is for you!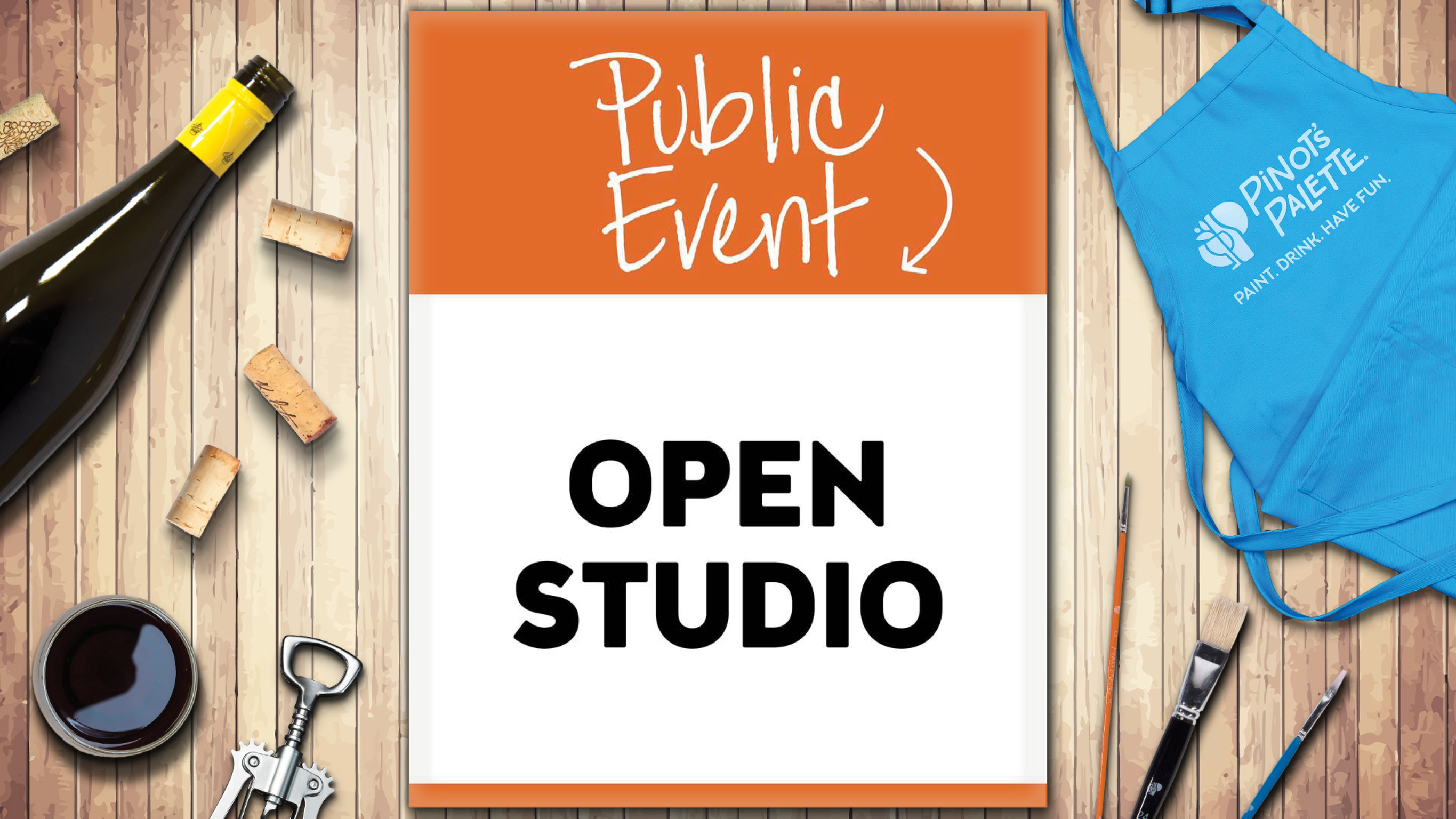 Unlike our traditional instructor-led class, Open Studio is designed to give you more flexibility and freedom to paint what you want to paint.
We provide the canvas, paint, brushes and aprons. Let us pamper you, set everything up and even clean-up afterwards. Your job is to relax and unwind in our beautiful art studio, while focusing on your creative spirit!
We have three Open Studio options…..
1) Choose from our selection of over 70 self-guided paintings with easy to follow step-by-step instructions. While several of these paintings have been inspired by our in-class painting options, they are intentionally more simplistic. This option works well for guests of all artistic skill levels.
2) The second option is to Point and Paint. Find inspiration from one of the master paintings that hang on our walls and use your artistic skill to replicate. (All materials and supplies included but no instructions).
3) The final option is to paint whatever you want. Pair our canvas, paint and fabulous studio lighting with your artistic inspiration and talent. Come early and stay as long as you'd like.
We have three canvas size options - 10x10 inch, 8x10 inch and 16x20 inch.
While any age is welcome, Open Studio works best for ages 7 and up.
The best news is that our full bar is also OPEN to help provide a little liquid creativity!
So grab a friend and check us out…..our online calendar details our upcoming Open Studio events.