We're hiring!
Love art, teaching, and entertaining?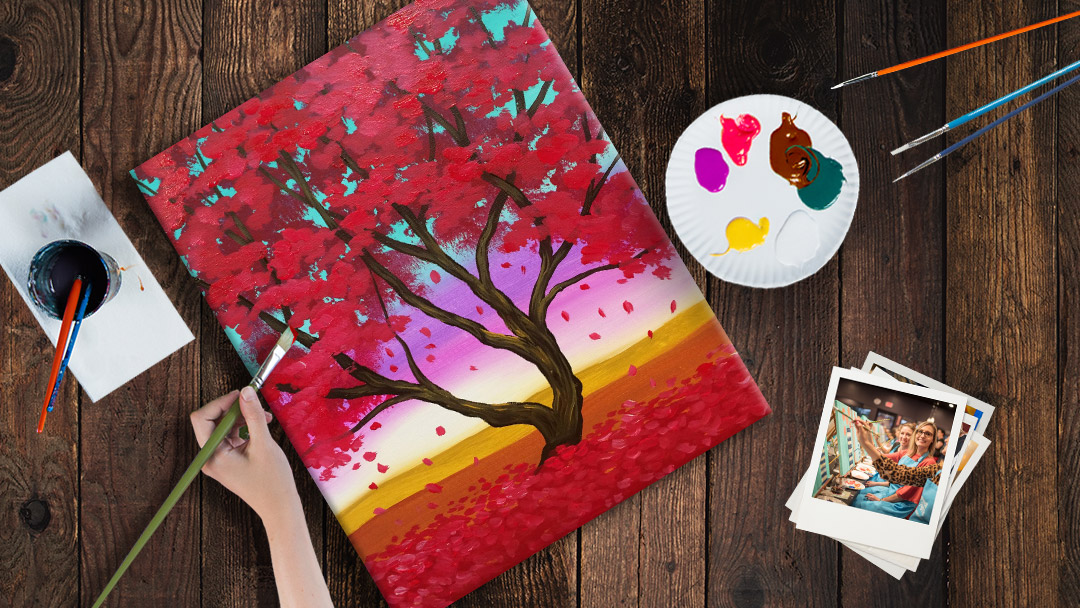 Our new location in San Bruno, CA is open as of October 31st! We are excited to hire some fun, charismatic art instructors. Customers will follow your instruction while they paint on their own stretched canvas with acrylic paint. The ideal person for this job will have an outgoing personality, strong work ethic, eagerness to learn, positive attitude and the ability to work quickly and energetically with our team of artists.
Responsibilities include:
- Creating and developing paintings to be taught in classes and used for promotional items
- Developing and executing detailed teaching methods
- Instructing customers during class in an energetic, clear and well-paced manner while encouraging creativity and creating a relaxed, fun atmosphere
- Assisting customers and staff member(s) to ensure smooth class flow and promote customer painting success through teamwork and positive attitude
- Serving wine, beer, drinks, and snacks to customers
- Set up / clean up of art supplies before and after class
Required Skills/Abilities:
- Ability to design and execute quality, acrylic paintings in various painting styles
- Basic computer skills and internet knowledge
- Public speaking or performance skills (comfortable speaking on a microphone)
- Time management and communication skills
- Must have a reliable means of transportation
- Ability to lift 25 lbs
- Must be over 21 (liquor license requirement)
Preferred Education/Experience:
- College Degree in Art or Design related field
- Some experience leading a group of people (classroom or otherwise)
- Some experience in customer service
Shifts:
- Our current public classes have 4-hour shifts on Thursdays, Fridays, and Saturdays from 6p-10p
- We are looking to fill shifts especially for private parties (typically corporate team events) which would be Monday-Friday sometime between 12p and 5p (4 hour window chosen by the customer)
- As demand increases we will be offering classes/shifts on Saturday and Sunday afternoons (12p-4p)
To apply, please send an email to sanbruno@pinotspalette.com with:
- Your resume
- 3 images of your original paintings
Pinot's Palette San Bruno is an Equal Opportunity Employer. We do not discriminate based upon race, religion, color, national origin, gender (including pregnant, childbirth, or related medical conditions), sexual orientation, gender identity, gender expression, age, status as a protected veteran, status as an individual with a disability, genetic information or any other applicable legally protected characteristic.
Location: 533 San Mateo Ave, San Bruno, CA
Compensation: Starting at $18/hour with bonuses, rewards, and room for advancement.