What Can I Do With Finger Paint?
What Can I Do With Finger Paint?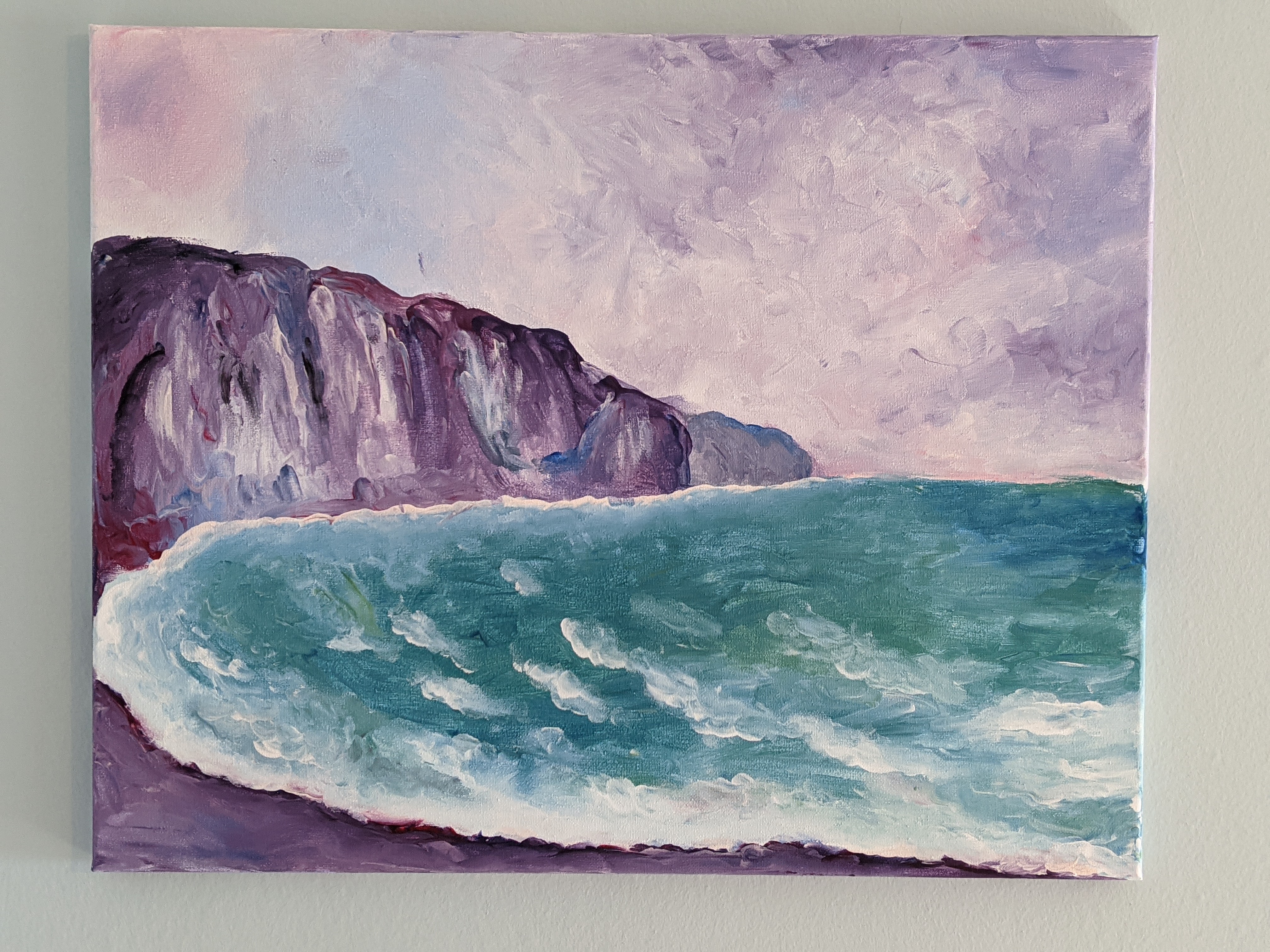 I asked myself that same question. We partnered with the San Bruno Education Foundation to do a special set of paint kits with washable paint for young kids, and I started to wonder what else we could paint with it. We built some simple paintings for the 5-8 year old kids, but could we paint something more complicated? My son loves painting with his hands, which is an activity that is much better accomplished with washable paint than the acrylic paint we usually use in the studio for all of our standard paintings. So I began to wonder what I could do with just some washable paint and my fingers, without brushes. Could I recreate a Monet painting?
As I'm sure you have guessed, the answer is yes! Using just red, yellow, blue, black and white, I re-created Monet's lovely painting of the Cliff at Pourville on a 16x20 canvas, but I could just as easily have used some paper.
The lesson I learned is not to feel limited by supplies. If you feel the creative urge, make whatever you like! Enjoy art everyday!