Mini Donuts!
Mini Donuts!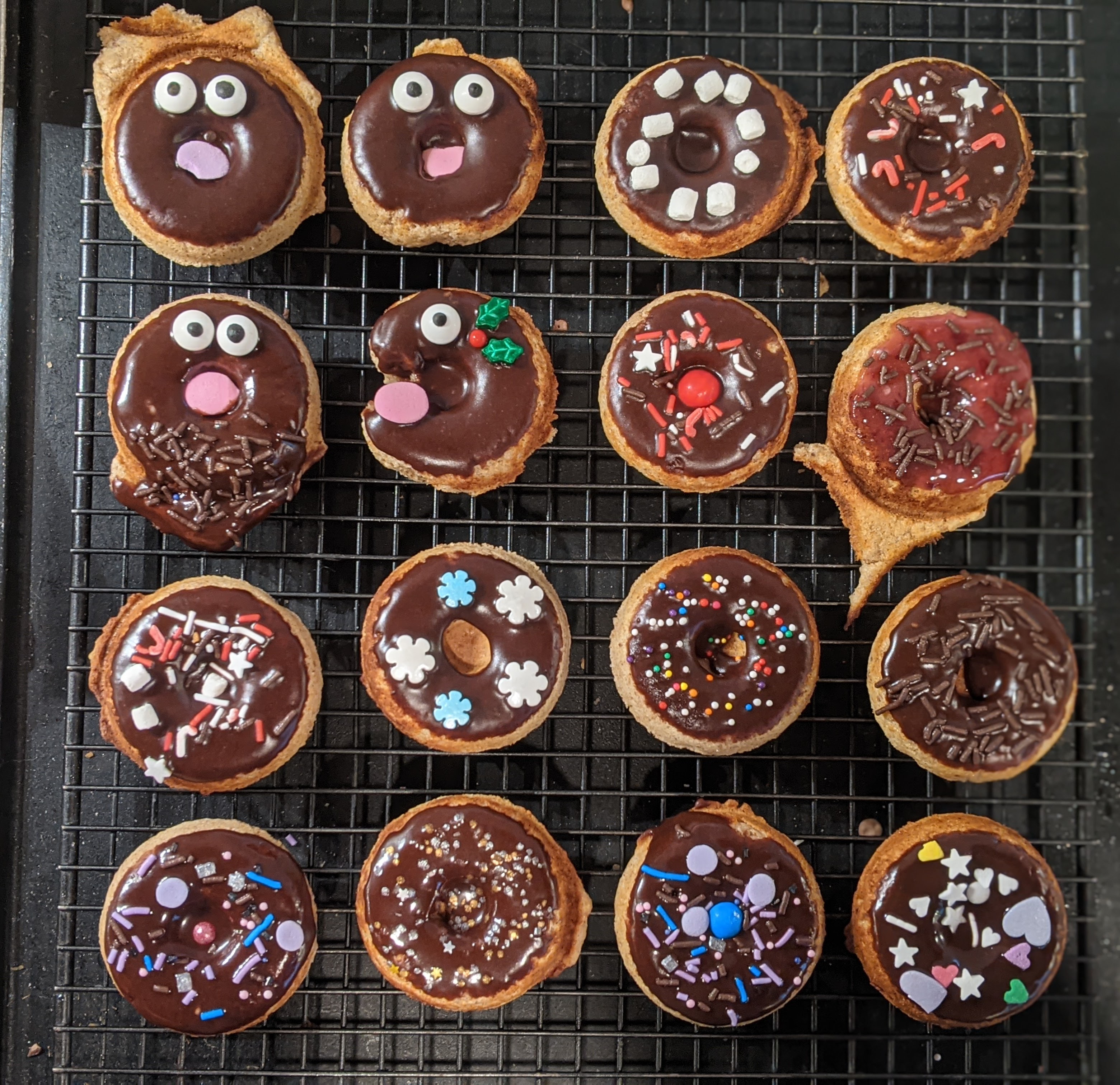 The holidays this year have that subtly less-than-special feeling as we try hard to keep each other safe. I wanted to make something special for my son so I opted for silly decorated mini donuts. I like to think these aren't as unhealthy as typical donuts since I am using a mini donut maker iron instead of frying them.
--- Donut Recipe ---
1 egg
1/2 c milk
1 TBS oil
1 TBS baking powder
1/4c sugar
1c whole wheat flour (you can use regular flour - I was just trying to get some fiber in there)
1/4 tsp salt
--- Frosting Recipe ---
1/2 c powdered sugar
1-2 tsp cocoa powder
Milk
Sprinkles (optional)
For the donuts, mix everything together in a bowl. Oil the donut maker and scoop tablespoons into each donut slot. Make as directed for donut maker instructions (mine has a little light that turns on and off).
For the frosting, wait until the donuts are cool. Mix the powdered sugar and cocoa powder together and then add 1 tablespoon of milk. If the frosting is still too dry to dip add 1/2 a teaspoon of milk at a time until the frosting is just barely pourable. Dip the donuts into the frosting and then put whatever sprinkle decorations on them. Wait for the frosting to dry.