Wine and Coloring Party
At Pinot's Palette, we always advocate for a good coloring session.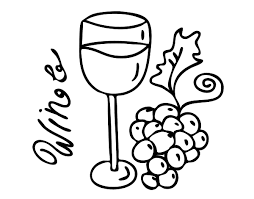 Coloring is fun, relaxing and has been proven to be good for you. The possibilities are pretty much endless, all you need is paper, an idea, and something to color with.
As good as coloring already is, why not step it up a bit? This idea sounds absolutely amazing…are you ready for it? A wine AND coloring party!
Here is the lowdown from Cleverpedia.com
http://www.c...loring-party/
Grab a few friends, grab some wine, grab a coloring book and you're good to go! You can even skip the friends if you want to, this combo is a winner no matter what.
And if you want to get a little extra creative (and kid-like) with your wine, try something like these awesome wine flavored gummy bears!! They're sure to be a hit
http://cooki...d-white-rose/