The First Ever Golden Palette Awards
This past Monday, Pinot's Palette hosted its first award show!!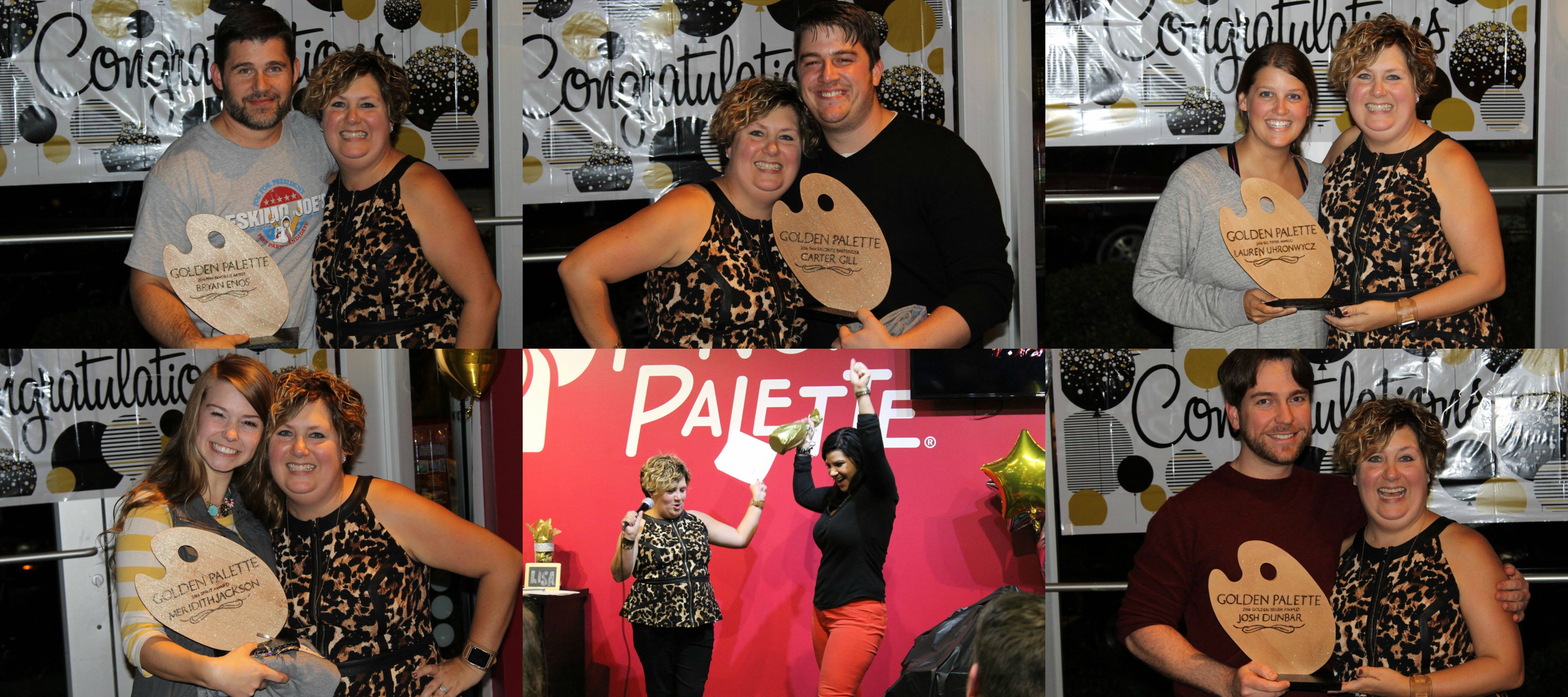 The Pinot's Golden Palette Awards were a huge hit! We wanted to take some time to thank and honor our wonderful staff, so we hosted a little awards show. We gave out gift bags, played trivia, and finally, we gave out our first golden palette awards!!
Our 2016 winners are:
- The Golden Brush Award – Josh Dunbar
- The Big Tipper Award – Lauren Uhrynowycz
- Our Fan Favorites
- Artist - Bryan Enos
- Bartender - Carter Gill
- The Spirit Award – Meridith Jackson
- The Team Player Award – Meridith Jackson
And something extra special about the the Team Player Award, Meridith was voted on and chosen by her fellow staff members!
We are so happy to see what a strong and cohesive team we have here at Pinot's Palette Tulsa. Congratulations again to all of the winners, we're so proud of you all!