DIY Wine Bottle Halloween décor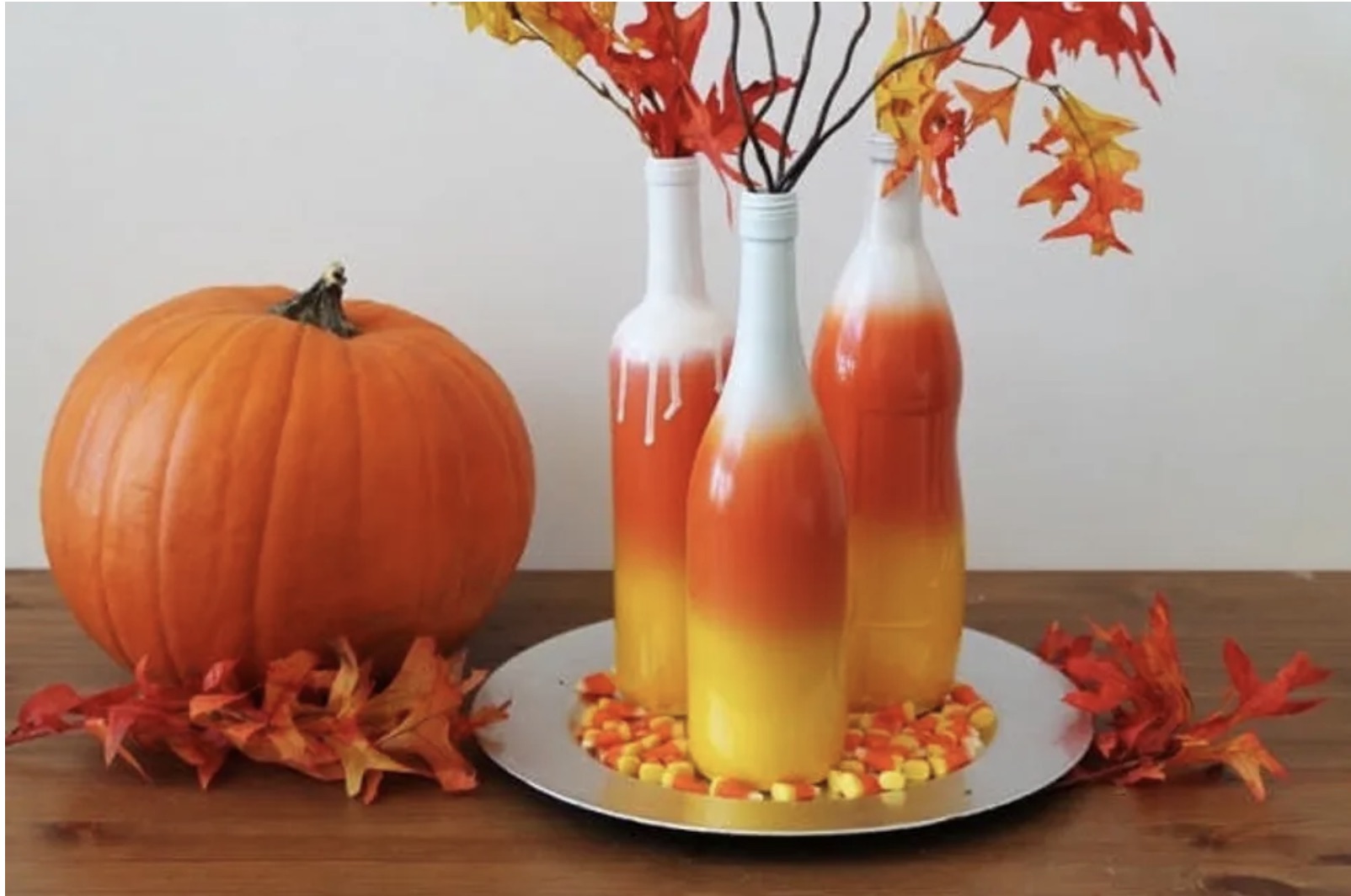 You know we can't get enough of spray paint and repurposing, and what better thing to repurpose after a weekend of Halloween mischief than all those empty wine, liquor, and beer bottles? Here's a quick and easy way to create an ombre wine bottle centerpiece – all you need is a few cans of spray paint!
We went for a candy corn motif but any color combination would do the trick!
Materials:
– orange, white, and yellow spray paint
– empty wine bottles, labels removed
– cardboard (for your spray painting space)
– optional: pumpkin, leaves, twigs, candy corns
First, get those labels off your wine bottles. Soak bottles in hot water and then labels should be pretty easy to peel off.
Set your spray paint area. Always spray paint outside, if you can, or in an extremely well-ventilated area.
Next, spray paint the bottle white. Then orange in the middle. And lastly, yellow! That's it!
If you want a little more style, add another layer of white on stop to create a drip effect over the orange. This would look pretty perfect with some wine cork candles.
Let try for an hour or so. Then create a fun fall centerpiece!