Team Building Ideas
How can you make team building fun, and in the same time efficient, able to bring the expected results? Ridgewood Pinot's Palette offers art classes and paint and sip opportunities to gather your special team together for a creative event sure to build morale and teamwork.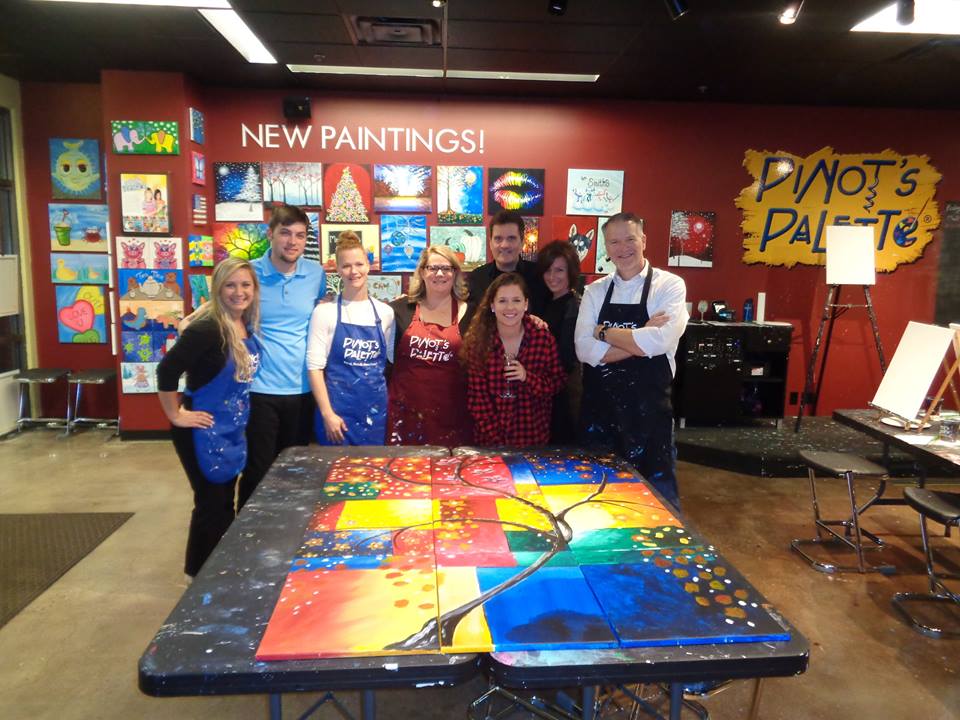 It breaks the ice and develops the team's connection. The whole team receives painting supplies: easels, colors, brushes, paper. Each member works on a personal painting that will be placed on a wall, after completion. As simple as it is, this type of exercise is designed for relaxation and to remind the team members that they work together and together they can accomplish impressive things.
And if that doesn't sound like fun for your next team building event, following are some other ideas as well.
Zombie Apocalypse
It helps develop creativity as well as the ability to solve problems. Bring the whole team in a room, designate a member to be the zombie (someone capable of accurate acting). The zombie will be tied to a chair with a string. Every 5 minutes the string will be loosen, bit by bit. The team has to follow a series of clues leading to the key that opens the door. Obviously, the door must be opened before the zombie is fully released.
Drawing according to oral indications
It develops communication skills. You must forms teams of two people, sitting back to back. One of them describes a form, an object without naming it and the other one has to draw it according to the indications. Both teammates have to assume the role of designer and communicator. The idea is to manage to illustrate an accurate replica of what the communicator describes.