Date Night Ideas for Someone Special
Whether it is an anniversary or a first date, a great date requires a special setting. If you have tried your favorite restaurant and the picnic in the park, and now you are looking for some innovative ideas to make your next date even more special, here are a few tips to help you out: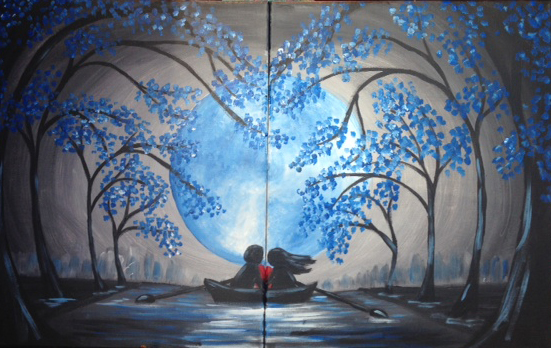 - Create art together - it is always special to learn how to do something together in a creative setting. Pinot's Palette offers you and your special someone an opportunity to paint a picture, and enjoy a cocktail as you do so.
- Couples that go back a long time can relive their first date – return to the original setting or, if it has changed too much since then, recreate the general atmosphere and laugh at your old selves together.
- Go dancing – a great way to strengthen your relationship, especially if none of you likes it. Feeling awkward creates intimacy like nothing else and leaving your comfort zones together is also beneficial.
- Enjoy the spa together – a rejuvenating, pampering treatment enjoyed together will make both of you feel refreshed and more attractive than ever, setting you both in the mood for some romancing afterwards.
- Clue hunting for couples that have been together for a long time – choose a romantic restaurant, then send your significant other hunting for clues around town. Make sure that the clues are related to some funny memory you had together and place them in a way to lead your partner to the restaurant of choice.
Share first rate paint and sip in Westwood NJ | premium wine and paint in Westwood NJ