Kids Camp!
Join us this Summer for Kids Camp! June 26th through 29th to start...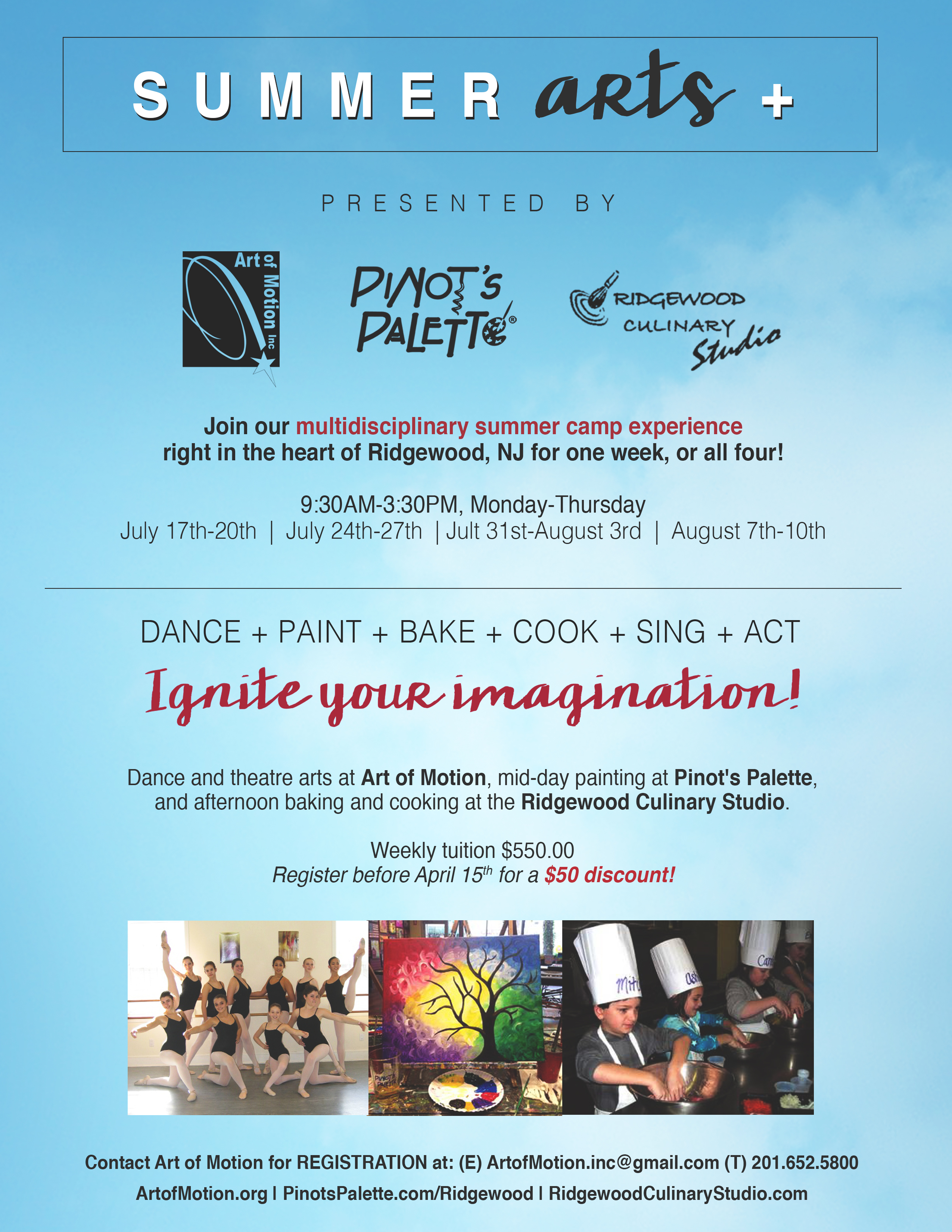 Are you ready for Summer? Well, We are!
When school stops in late June, we offer a week long of Summer Camp for kids ages 7 to 12 from 10am to 2pm Monday through Thursday June 26th, 27th, 28th and 29th.
We are also hosting 4 weeks of camp with other local businesses: Art of Motion and Ridgewood Culinary studio. This fun and exciting interdisciplinary camp begins July 17th. See the attached flyer for details and contact our studio for more information.