Celebrate Graduation With A Fantastic Black Light Party!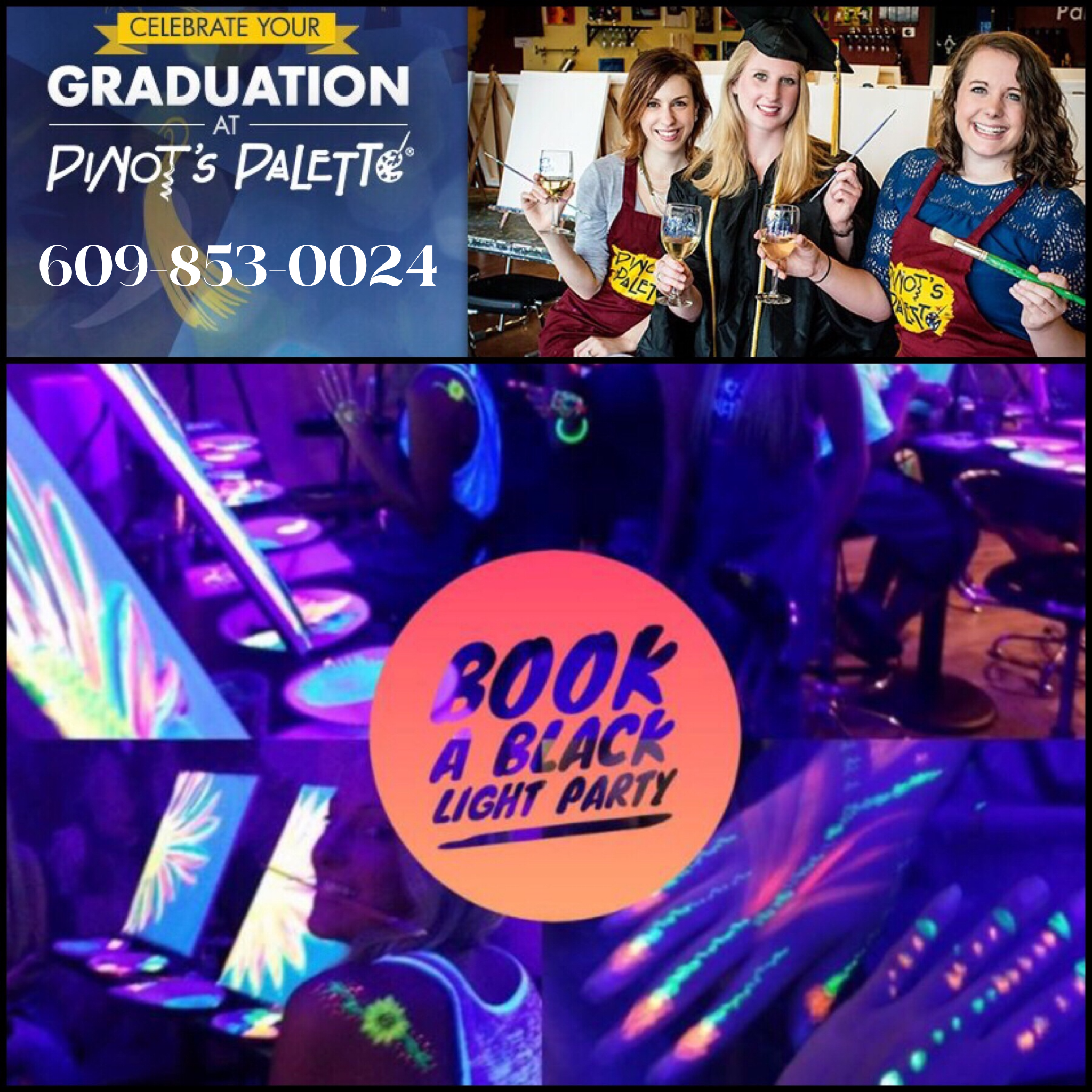 As we all know, there are so many school graduations this time of the year--May and June. Congratulations to all. Reward yourself or someone special in your life and plan a black light class. Paint with fluorescent paints under LED black lights. What an amazing experience—colors just pop off the canvas! It's a blast in our VIP Room with our Pandora premier music system and artists who bring the fun!
Learn more here:
https://www....rivate-events
or contact the Pinot's Palette – Princeton Studio by phone [609-853-0024] or by email [Princeton@pinotspalette.com] to book a party.