Painting Classes And Workshops For Adult Communities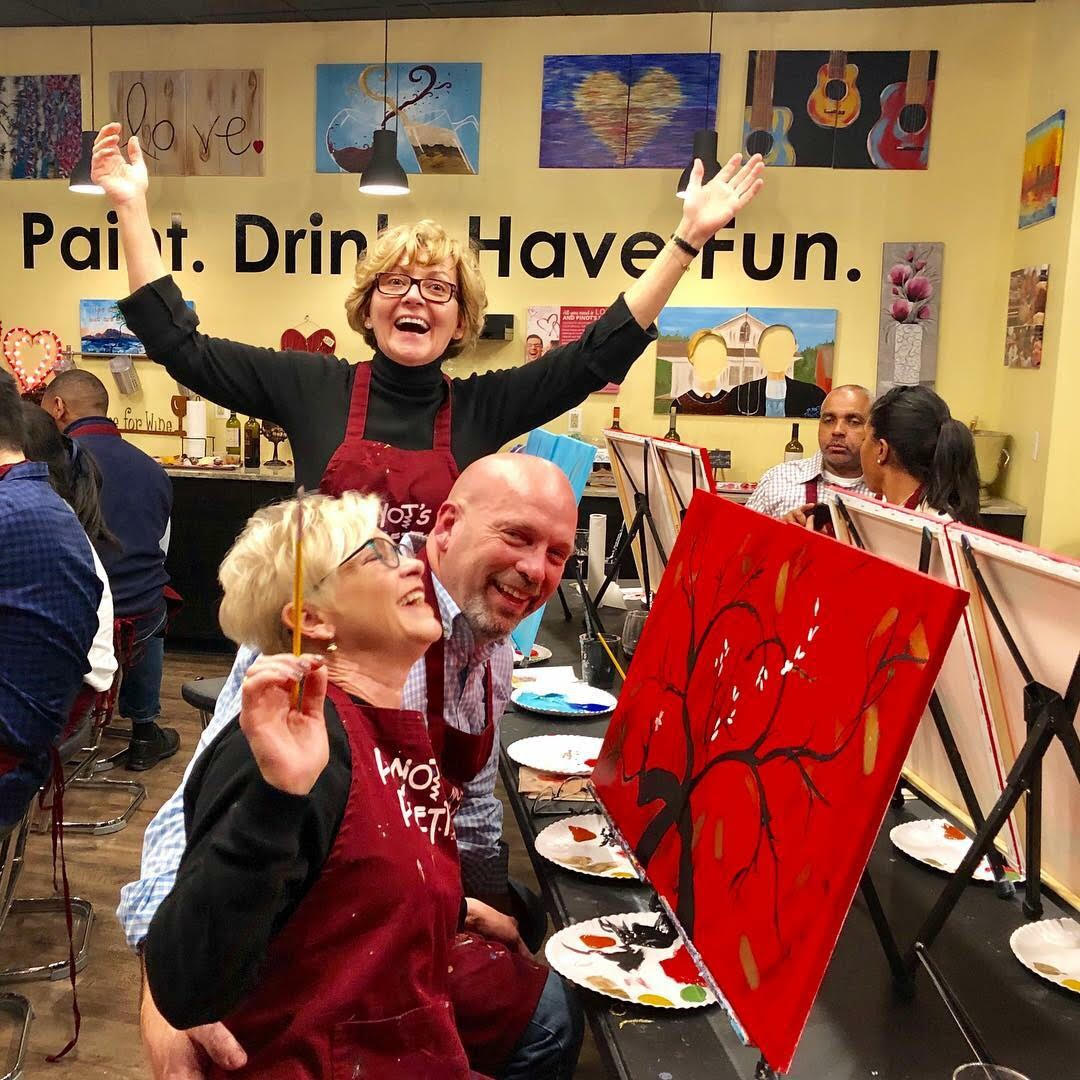 TREAT YOURSELF TO ART....
We are happy to announce that 2020 will see the continuation of the unique program we started last year specially designed for adult communities in the Princeton area. TREAT YOURSELF TO ART offers participants an entertaining way to learn about art while creating their own masterpieces.
Painting can have a dramatic impact on the lives of active adults committed to maintaining and improving their health. Research has shown that art affects both wellness and overall well-being by revitalizing an individual—both physically and mentally. Simply stated, art makes us happier!
How does it work?
In advance of your class, a painting is selected that all participants will create. Your choice of painting will come from 100's available in our gallery [our staff will help you choose the best painting]. Classes are led by one of our entertaining and accomplished artists who will guide participants step-by-step through the selected painting. Using acrylic paint, and working on canvas, participants will complete a 16" x 20" masterpiece that they will take with them at the end of the class. (Note that painters have the option of choosing to work on smaller size canvasses if they prefer.)
Classes are three hours long, which includes some time before and after the two-hour painting time. Workshops are offered as half-day or full-day with the opportunity for lunch if so desired. Although each workshop is a fun experience, in addition to learning painting techniques, participants will explore the works of the Masters, such as Van Gogh, Monet and Picasso. Included in each class are all art materials, aprons, Pandora music of your choice, and everything necessary for food and drinks of your choice [plates, napkins, utensils, water, ice, etc.]. The cost of the workshop is $35.00 person with a minimum of 12 registrations. Our upscale Paint and Sip studio has seating for as many as 70 painters and is conveniently located at Forrestal Village, right off Route 1 – a lovely setting with plenty of free parking.
Call (609-285-5102) or email (princeton@pinotspalette.com) us for more information.