Best New Ways To Celebrate The Holidays—Part 1: DIY Wood Trays And Painted Wine Bottles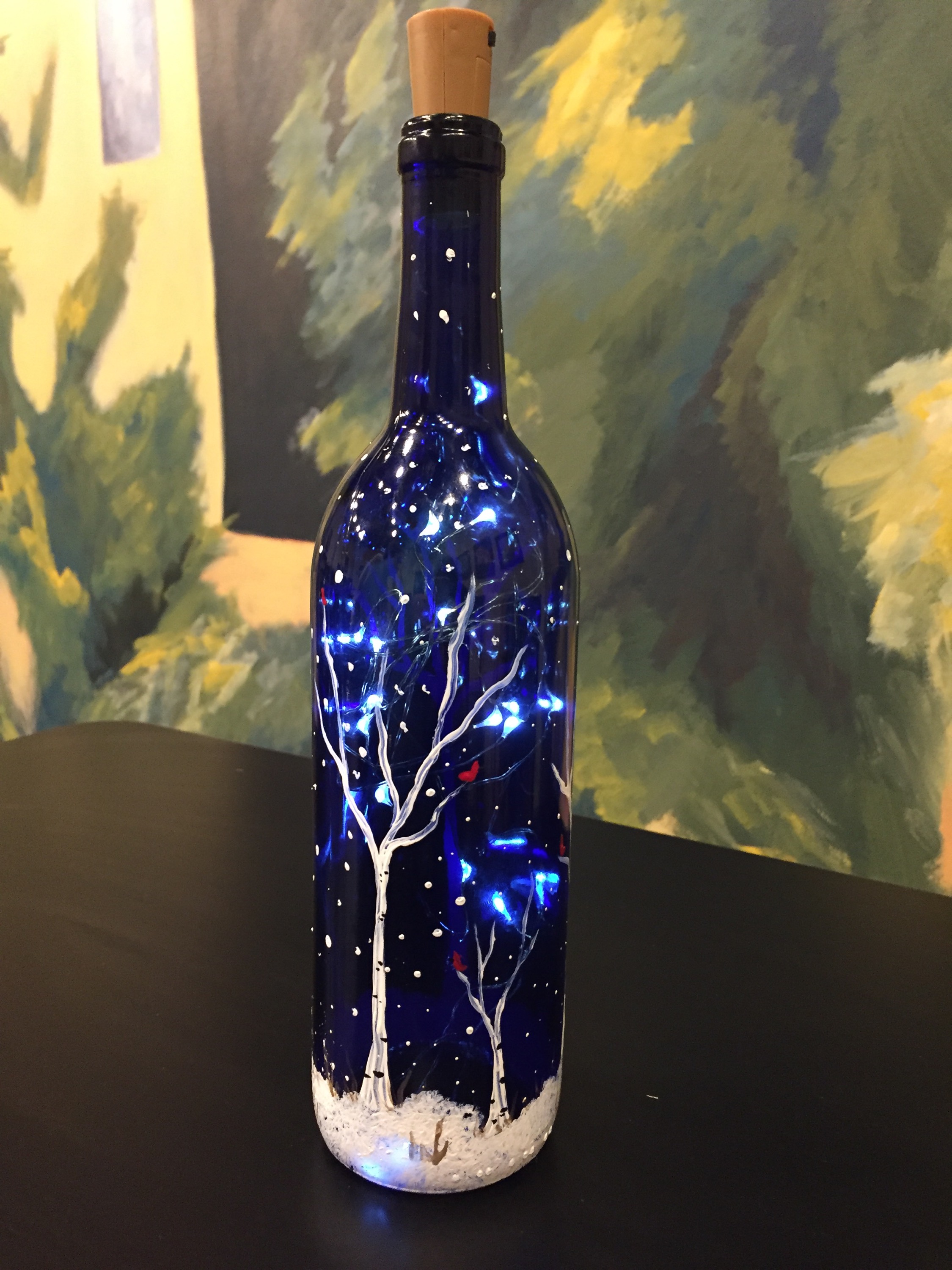 Pinot's Palette – Princeton is offering exciting new crafts and Do-It-Yourself (DIY) Workshops for the holiday season. In addition to the two offerings described below, there are a number of others that are highlighted in the accompanying two other blogs-- DIY Wood Boards and Chunky Knit Blankets.
DIY WOOD TRAYS. At Pinot's Palette – Princeton, Do-It-Yourself (DIY) Workshop customers not only have a wide variety of wood boards to choose from, but they can also select lovely wood trays to complete. Special for the holidays is "Cookies & Milk for Santa" creates the magic of Christmas that welcomes Santa to your home. Sand, distress and stain a wooden tray before you apply the lovely lettering and design. Choose from six different stains and over 36 stencil colors. Our talented artists will walk you through the entire process!
Truly enjoy the magic of the season when setting up this tray with your children for the "big night." This tray is destined to become a family heirloom.
PAINTED WINE BOTTLES. Create a festive snowy scene on a wine bottle! Makes for a great decorative piece in your home or a gift for a loved one! The Fairy Lights [provided] are the perfect finishing touch.
Check our Events Calendar for upcoming class dates