Summer Wine Series, Sangria Fun
Sangria is a Summer favorite and a perfect hot weather drink!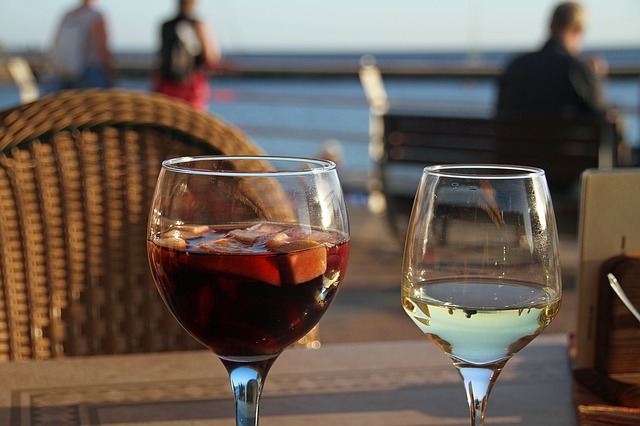 Sangria, just saying the word forces you to smile... you tried it didn't you? Well good, you should smile as there are many reasons to smile about one of the most favored drinks of the Summer season. Sangria is great because there is no one best way to make it. It is a drink that is as customizable as your mood. Feeling the need for a citrusy twang in your Sangria, add more oranges, looking for a mellower or sweeter flavor add your favorite berry mix.
Variations of Sangria go back thousands of years, with one belief that the genesis of the idea came out of the necessity of purifying water for drinking. This probably explains why there are so many variations of this Summer classic, different recipes for different tastes. Most recipes call for wine, brandy, fruit, sugar (or honey), and modern recipes often call for seltzer water for a bit of fizz.
Unfortunately, Virginia ABC laws prohibit us from serving Sangria as it is currently classified as a mixed beverage. However, we have many varieties of Wine and Beer that we're allowed to give away free of charge... So book your class today and come on out to Paint. Drink. Have Fun.