What's Going to Work - Team Work!
Working together to create or reach a common objective!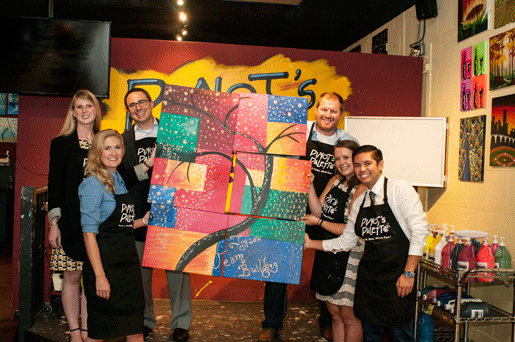 Building and managing an effective team is one of the great challenges of any organization. People come from various backgrounds, have various frames of reference, and have different ways of communicating. If not dealt with, these roadblocks to communication will have a negative effect on the overall efficiency of any team.
Communication is key when building a team; Gregory Ciotti, in an Entrepreneur article, reports that "A study from MIT's Human Dynamics Laboratory shows that when it comes to predicting the success of a great team, the most important element is how well the team communicates during informal meetings: With remarkable consistency, the data confirmed that communication indeed plays a critical role in building successful teams. In fact, we've found patterns of communication to be the most important predictor of a team's success." This doesn't mean team members have to be best friends outside of work, but managers should recognize that non-work discussions are critical to creating a team that looks out for each other. Otherwise, co-workers may begin to view one another as just cogs in the machine".
Nothing is better for opening lines of communication and creativity than a group painting done at our studio. First off, it gets the team out of the office, where they associate any activity that they are doing with work. Alex "Sandy" Pentland, from the Harvard Business Review, states that "we found that the best predictors of productivity were a team's energy and engagement outside formal meetings". Secondly, our space is set-up for fun, from the speciality lighting and sound system, upscale relaxing atmosphere and professional public address system, to our selection of beverages (adult and otherwise), we can ensure your team a good time. Plus, if a mess is made, we're equipped and trained to handle it.
Whether you have a team of 12 or a team/s of 80, we can create an event that will foster better communication amongst your team members and increase productivity at an affordable price that can often be written off as a business expense!
Visit our site at
https://www....e.com/norfolk
for more information, or give us a call at (757) 386-4679 and let us book your next team building event.