You're an Artist!
We hear it all the time, "I can't paint", "I can only draw stick figures", "I can't do art", I'm not an artist"... Well, what does that actually mean and is that true?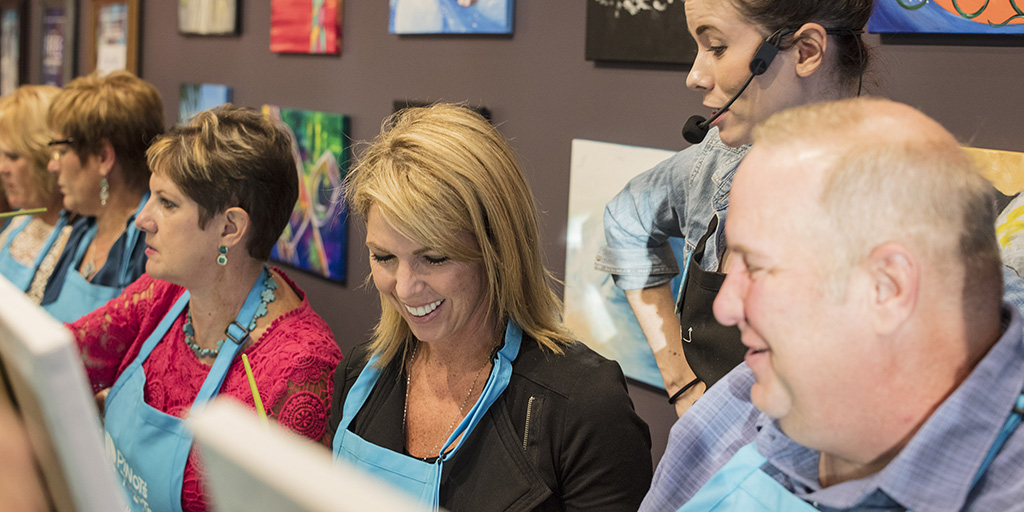 Art is defined as, "the expression or application of human creative skill and imagination, typically in a visual form such as painting or sculpture, producing works to be appreciated primarily for their beauty or emotional power."
Let's break that down: "the expression or application of human creative skill". Art is the expression of the human soul, once you put pen to paper, brush to canvas, or fingers to musical instruments, you are taking a piece of yourself and making it manifest in the physical world. That art no longer only lives inside of you, you are able to now share it with the rest of the world, you're creating art... YOU ARE AN ARTIST... let that sink in.
Creative skill and imagination, well that's a bit trickier... Everyone has an imagination, if you place your hand behind your head it didn't disappear, you know it's still there, and in your mind, you can even change its size, shape, and color. However, everyone's ability to create an image of that hand on canvas will be different, and that's not a bad thing.
As with every skill, you have to start from somewhere. For some, the last time they created anything was in school, and others may have considerably more artistic experience and ability. The only way to get better is to practice, and it's better to practice under the tutelage of an instructor. Our artists are all professionals, local, and most have a degree in fine arts. So join us, enjoy the complimentary wine, and relax while we guide you through the steps to create your own masterpiece. Once you've mastered the basics you can sign up for some of our more challenging paintings.