Plan Your Holiday Party Now!
The holidays are coming up, have you thought about setting up your office party?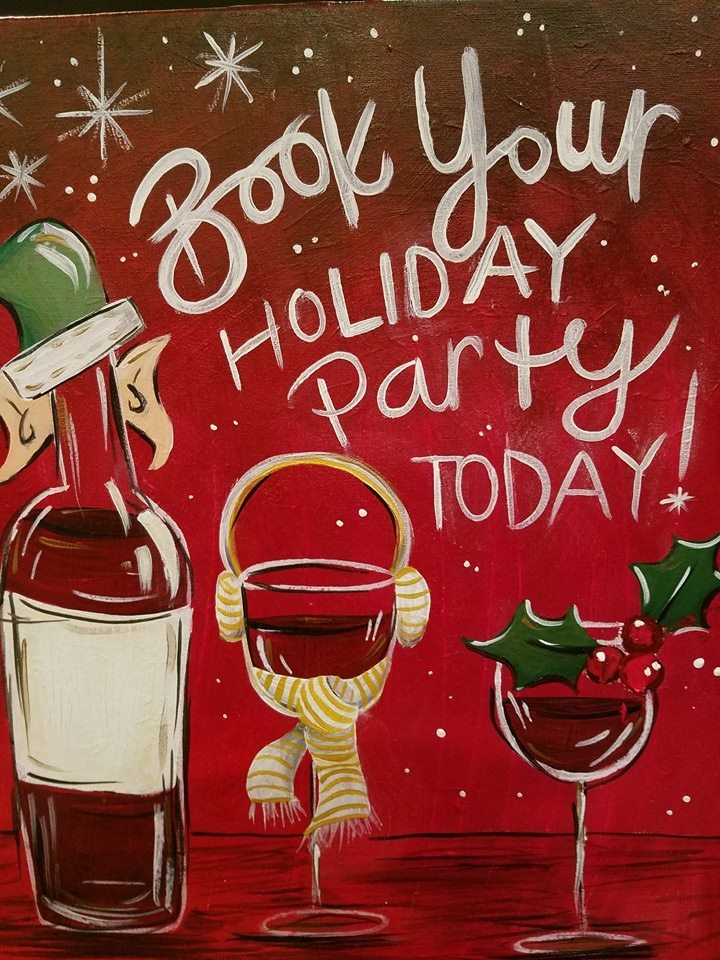 Planning to have your office party at your place of business can be, and often is a mistake. People associate their office space as the place where they go to work and when you start to throw parties at the same venue, it can lead to mixed messages. If people begin to associate their place of work with a place where they spend leisure time, it can lead to a lessening of respect for the workplace, with the potential of damaging office equipment as people look to entertain themselves, not to mention the interpersonal issues with workplace harassment, and unwanted sexual advances. Throw alcohol into the mix and you have a recipe for disaster.
A Private Party at Pinot's Palette Norfolk alleviates most, if not all of these issues. Our studio is purpose built for a fun night out! You won't have to worry about your employees drinking too much and damaging your office equipment. At Pinot's Palette Norfolk we control the party, but you get to choose the music and the evening's painting. You can also add time before or after the party for company presentations/awards. Best of all is after the party, you can just leave and we'll take care of the clean-up. Click the buttons below for more information!