Snacks That Pair Well With Our Wines!
Ready......Set......and SNACK!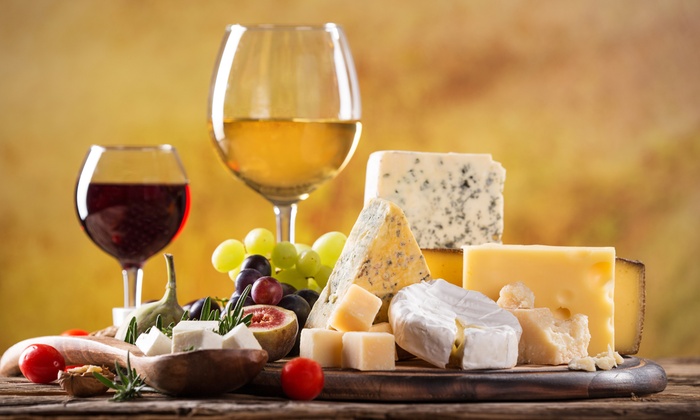 When you come to one of our painting classes, you get so much more than just a creative experience!
From the fun and dance-worthy music to the professional artist, walking you through the steps of your masterpiece, we've got it all! We love that we get to be a part of a business where wine and painting go hand in hand, making it the ultimate experience to enjoy with friends and family!
We have a large selection of wines that we serve in our studio, and the variety is quite large! From light and crisp white and sparkling wines to bold and aromatic reds, we have something on our list for all of you wine lovers out there! We have chosen a few of our wines and suggested some snacks that will pair well with them. Feel free to bring in some munchies to enjoy during your next wine and painting experience!
Whites:
----Bricco Riella Moscato----
(*Pleasantly sweet, fresh, and intense)
-Pairs well with: pastries and bakery items
Recipe to try: Vanilla Cupcakes
http://www.l...lla-cupcakes/
----Fire Road Sauvignon Blanc----
(*Dry, yet refreshingly crisp and aromatic)
-Pairs well with:goat cheese and crackers; asparagus and prosciutto; popcorn; bruschetta
Recipe to try: Pesto Bruschetta
http://www.t...to-bruschetta
Reds:
----Amberhill, Secret Blend (Red Blend)----
(*bold and jammy taste with aromas of fresh strawberries and cherries)
- Pairs well with slightly spicy foods and those spiced with Moroccan flavors, such as coriander, cinnamon, and cumin; pizza; barbeque
Recipe to try: Bite-sized pizza snacks
https://www....-2db770ac8bc8
----Velvet Devil Merlot----
(*The name says it all: "velvet") (smooth and aromatic with notes of dark cherries)
- Pairs well with dried cherries or other berries (*fresh are delicious, as well); mushrooms; tuna; beef tenderloin
Recipe to try: Sausage-stuffed mushrooms
http://www.t...om-appetizers
We hope to see you soon!!! Bon appetit!!!
To sign up for a class with us, click the link below:
https://www....om/naperville
or call the studio today at 331-457-5440 for more information, or you can email us at Naperville@PinotsPalette.com
And don't forget to follow us for the latest updates and pictures!
Facebook: Pinot's Palette Naperville
Instagram: PinotsPaletteNaperville
Twitter: NapervillePinot
Snapchat: NapervillePino
Share wine and snack pairing guide | View our bar menu HERE!