The Best Bachelorette Party in Naperville
Looking for a fun place to host your bachelorette party? Look no further, we can show the bride and her friends a great time.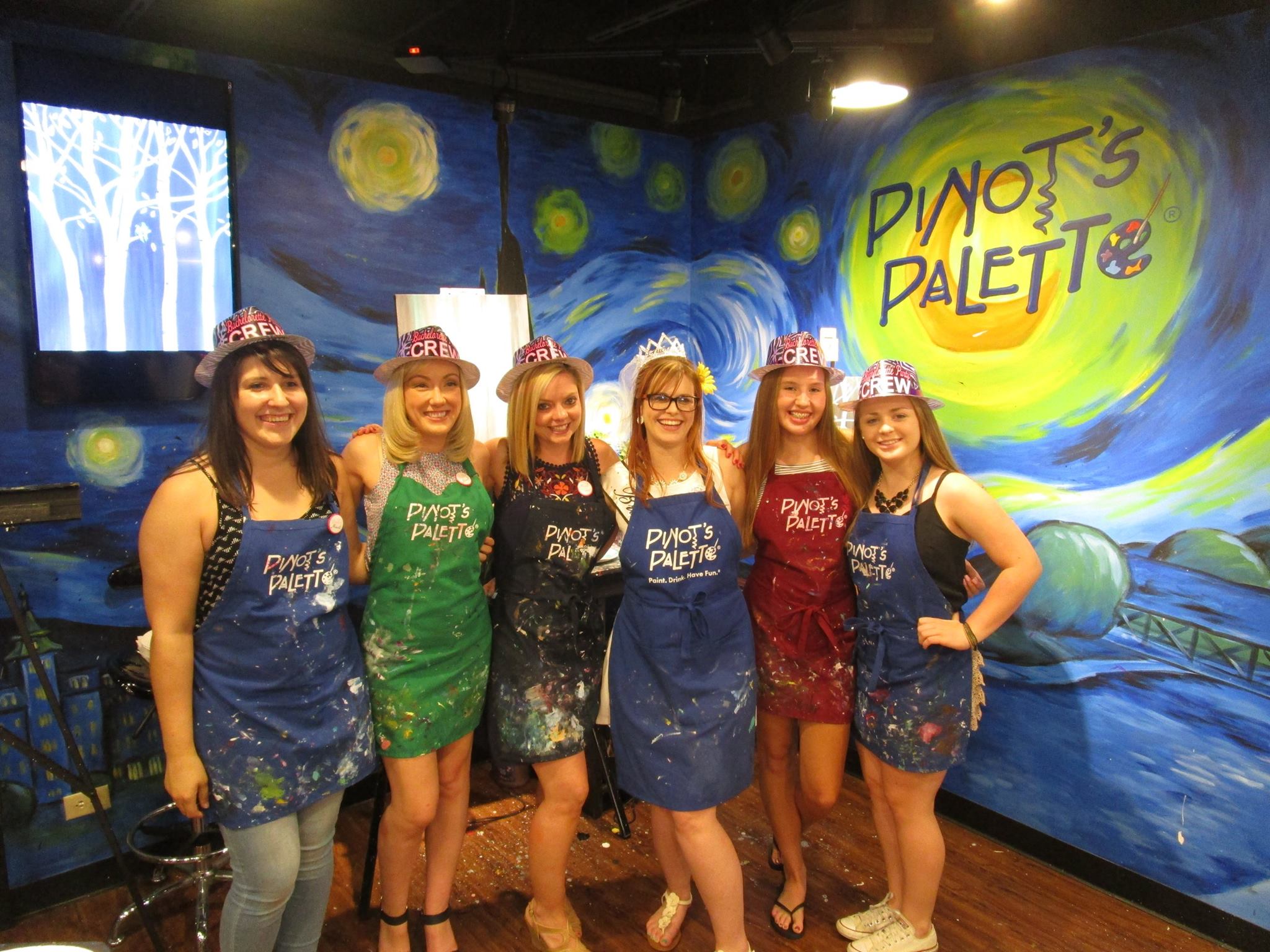 You can enjoy a personalized painting event when you plan a private party with Pinot's Palette. Choose from our vast library of original paintings, or have one of our skilled artists design a custom masterpiece for your event. Pinot's Palette is the upscale "Paint. Drink. Have Fun." destination in Naperville where anyone can be a Picasso. No art experience required! In two or three hours, with artist lead step-by-step instructions, you can create a festive or whimsical painting. Paint and Sip with us!
Pinot's Palette is also located in the heart of Downtown Naperville, right across the street from the famous Riverwalk and the Daisy Fountain. There are many after party places where you can go with your bachelorette and friends either for dinner, dancing or a late night cocktail. In October of 2016 the Hotel Indigo will start taking reservations,
http://www.i...s/hoteldetail
You, your bridesmaids, friends and family can stay right in the heart of the Naperville.
We offer the best painting and wine parties in town. We have a great wine list and we also sell beer, limited spirits and soft drinks. You are welcome to cater or bring in your own appetizers.
Check us out at www.pinotspalette.com/naperville
Follow us on Twitter, Facebook and Instagram!