Take a Ride on a What What?
A Tuk Tuk - That's what we said! Electric people movers – called Tuk-Tuk's – have arrived in Downtown Naperville. Naperville is the first city in Illinois to have them, with only 65 in the country!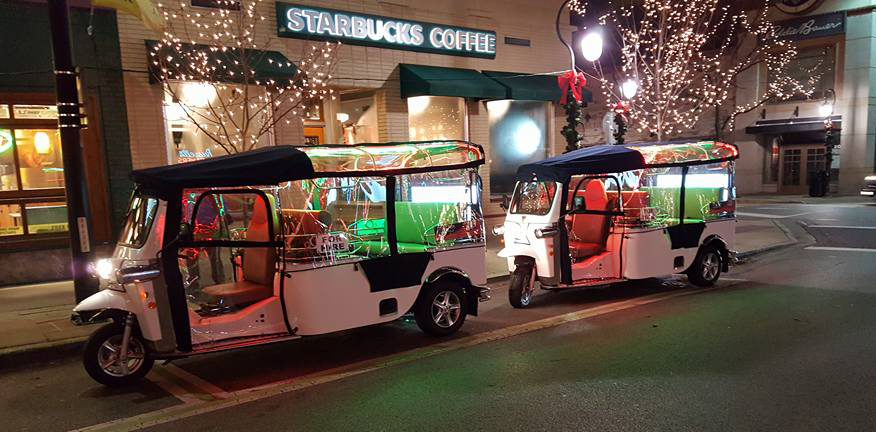 Tuk-Tuk's are 100% electric three wheeled vehicles that provide passengers a fun, clean ride with heated seats and even holiday lights! It's the ultimate versatile vehicle that is perfect for shuttling people around downtown when the parking is scarce, or from a nearby area or residence.
Pricing is $1-5 depending on the route and tips are always appreciated. You can use the Ride ETuk app or call them at 815-609-9705 to arrange your ride to and/or from Pinot's Palette! Rides are available daily 6pm – Midnight with daytime hours over the weekend too!
Be sure to check out the awesome pictures on the back! There's one we're sure you'll love!
Call the studio today at 331-457-5440 for more information, or you can email us at Naperville@PinotsPalette.com
And don't forget to follow our Instagram, Twitter, and Facebook for the latest updates and pictures!