What's Going On At Pinot's Palette For Father's Day?!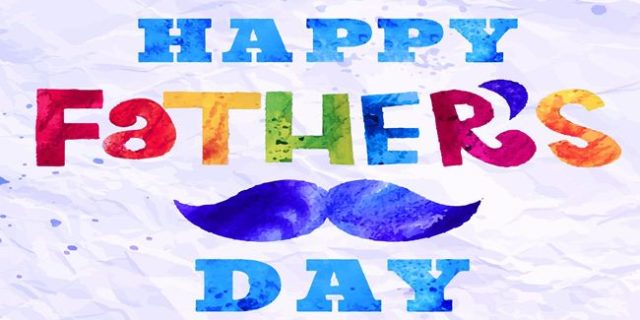 Happy Father's Day! While the holiday is still a few weeks away, it's time to make your plans for June 16th, or the days around it, making sure that Dad enjoys his special time! Whether you're interested in coming in with your father (or any of the dads in your life) to paint, or coming in before Father's Day to create a handmade work of art to give him as a gift, our calendar is full of fantastic paintings to enjoy!
———————— Come in BEFORE Father's Day and create a painting to give Dad as a gift —————————
(or just come in and celebrate with Dad, a little early!). Check out some of these painting that would be great for your father on his special day
6/7 'Roar'
This colorful lion is something to ROAR about! His fierce mane will be a conversation piece worth talking about!
https://www..../event/333021
6/7 'Mystic Moonlight'
No matter what time of the year it is, you can dream of being on this beautiful mystic island. Relaxing under the glowing moon and stars you will never want to go back to reality.
https://www..../event/332803
6/8 'Japanese Rising Sun'
Did you know that Mt. Fuji is actually a Stratovolcano! Not only is it one volcano – it's three! The mount is three separate volcanoes placed on top of one another. The bottom layer is the Komitake volcano, then the Kofuji volcano, then Fuji, which is the youngest. Mt Fuji is indeed still active. Although, the last time it erupted was in 1707, over 300 years ago!
https://www..../event/332809
6/9 'Moonshine'
When the sun goes down and the water is just right, you will find the magic recipe to create your own Moonshine.
https://www..../event/332746
———————————— Father's Day Weekend Classes ——————————————
Come in with Dad and the whole family to celebrate him and all he is to so many people! There's nothing like the gift of an experience to bring family together, making memories and masterpieces with a painting class!
*** FRIDAY June 14th ***
'Dinosaurs In The Mist'
Take a step back through time, when dinosaurs roamed the earth, in this misty landscape.
https://www..../event/333019
'Some Beach'
Come paint a colorful, relaxing beach scene for those days when you need to escape to warm summer days.
https://www..../event/332791
*** SATURDAY, June 15th ***
Open Studio
Saturday Open House and Self-Guided Paintings - No sign up necessary.
$15 to paint a Mini 8x8. $25 to paint a larger 16x20 canvas.
We have 30 self-guided paintings to choose from. There will be artists available to assist you. Children welcome.
https://www..../event/321172
'Starry Night Chicago'
Inspired by Van Gogh's Starry Night this painting combines the famous swirly sky with the windy city skyline.
https://www..../event/333000
*** SUNDAY, June 16th *** — Happy Father's Day!
'Milky Way Forest'
Escape deep in to the forest away from city lights and look up at the Milky Way. You will be able to see its nearly 400 billion stars in all its bright glory!
https://www..../event/332743
—————————————— Celebrate After Father's Day ——————————————
Perhaps you have something else planned for Dad on Father's Day, or maybe he's our of town during that weekend. Come in after the holiday and make some art with your Pops! We also have gift certificates that make a wonderful present for Dad or anyone else; If someone you know would LOVE to have a Pinot's Palette class as a gift, but they live out of the area, we have over 160 locations across the US! Buy a certificate for them and they can visit a location near them, or this location on the date and time and works best for them! :)
6/19 'Dusk On The Docks'
A warm sunset and a happy couple enjoying dusk on the docks.
https://www..../event/332772
6/21 'Twilight Paradise'
As the sun sets, the light must travel through more of the atmosphere before the rays get to you. If the path is long enough, the blue and violet lights go further than our eye can see. This leaves the pink, orange and red colors for us to look at. So that's why sunsets are usually pink, orange and red.
https://www..../event/332792
6/22 'Aurora Reflections'
Auroras are unexplained natural phenomena that occur when solar winds disturb the magnetosphere. They usually occur in the polar regions and different colors represent different magnetic wavelengths varying in color and complexity. Come paint your own unique aurora night sky reflecting in a calm lake surrounded by evergreens!
https://www..../event/332796
*** Buy a gift certificate:
https://www....-certificates
*** See all of our locations:
https://www....com/locations
We hope to see you for some Father's Day celebrations, whether it's one of the above-mentioned classes or any of the others on our calendar! At Pinot's Palette, we'll provide you with all of the supplies, including a professional instructor to walk you through the painting, step-by-step, encouraging you the whole way! No prior-paint experience? No problem! That's what we're here for! You'll be surprised at how you can turn a blank canvas into a masterpiece in just a 2-3 hour class. Gather loved ones together to come in and spend time with you or come in alone to relax and unwind after a long day! Join us with your honey for a fun date night, a girls' night out, or any other occasion!
In addition to our public classes, we're also always offering private events where you can book our studio for a special event!
**Private Parties:
https://www....ivate-parties
**Corporate Events: building events:
https://www....porate-events
**Kids' Parties:
https://www....ainting-party
**Mobile Events:
https://www....ainting-party
"We had amazing time! Everyone is wonderful and so helpful! They make it so much fun and easy to learn. I can't wait to go back. Thank you for the great time and experience!"
-Amanda V.
Share View our full calendar here! | More Father's Day Gift Ideas