What Are You Doing To Celebrate 'May The Fourth' This Year?
A long time ago, on a planet in a galaxy far away…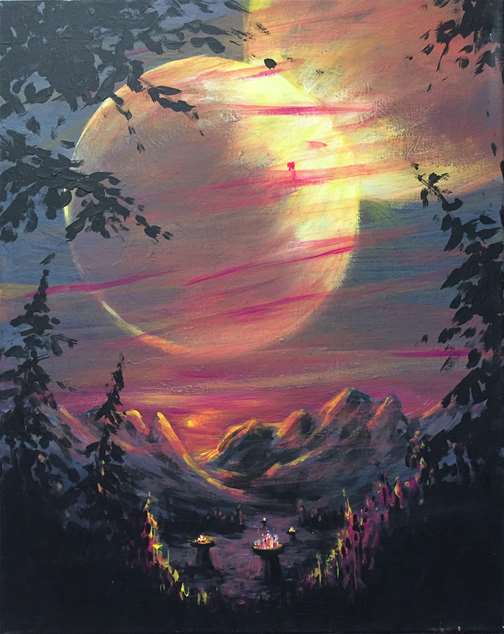 As legend has it, and according to the origin story recognized by Lucasfilm, the phrase was first used on May 4, 1979, the day Margaret Thatcher took office as UK prime minister. The Conservative party allegedly placed an ad in the London Evening News which read, "May the Fourth Be With You, Maggie. Congratulations."
It took off in the social media age (where it has become a big deal every year) and finally expanded to real-life with events in Toronto. Now, there are events celebrating the day worldwide.
Written and directed by George Lucas, 'Star Wars' premiered in 1977 and became an almost instant cult classic. Even today, almost 40 years later, Star Wars remains one of the most financially successful films of all time. The franchise it began remains the most successful one of all time, earning over 2.5 billion dollars since the release of the first film.
This franchise was a real game-changer, beginning a new era of special effect-packed motion pictures bursting with excitement, adventure and imagination that appealed enormously to younger audiences as well as older ones. Many of today's most acclaimed film directors, such as Peter Jackson, Ridley Scott, Christopher Nolan and James Cameron, cite Star Wars as a great influence on their careers, and there's no denying that EVERYONE knows what this movie series is, whether they've seen it or not.
***********************************************************************************************
We're celebrating this holiday with a special painting that fans will love! Even if you're not super into the movies and characters, this is still a stunning work of art to hang in you home. Created with light and foggy tones of cream, grey, pink, and blue, this landscape will add flare into any room… and best of all? YOU made it! Come in and celebrate with friends and family as you enjoy some drinks, music, and creating this painting together!
JOIN US ON:
Saturday, May 4th
as we paint
'A Galaxy Far, Far Away'
((shown, above)
*Sign up for this class:
https://www..../event/312767
***********************************************************************************************
More ways to spend this day:
— Throw on some costumes and celebrate with friends
Costumes on Amazon:
https://www....=nb_sb_noss_2
DIY costumes:
https://www....ars-costumes/
— Stay at home and throw your own party (ideas)
*Here are some great party ideas:
https://www....for-2018.aspx
*Try one of these cocktail recipes:
https://www....ls-you-w.html
*A mocktail the kids will love:
https://kima...pes-for-kids/
— Be charitable
UNICEF and Lucasfilm/Disney have joined forces with a wearable power band that allows fans, young and old, to get moving and help children in need around the world.
And if you happen to be in Sydney, Australia, you can support Scott Loxley, a man who has been walking the country in a sandtrooper costume to raise money for charity. Participants can "walk a mile" in his boots by hopping on a treadmill.
--- More local things to do before or after your painting class:
https://www....s-day-events/
Share Sign up for this may the fourth class! | View our full calendar here