Small Celebrations For Mom That Leave A BIG Mark!
Show Mom How Loved She Is With A Fun & Fabulous Mother's Day!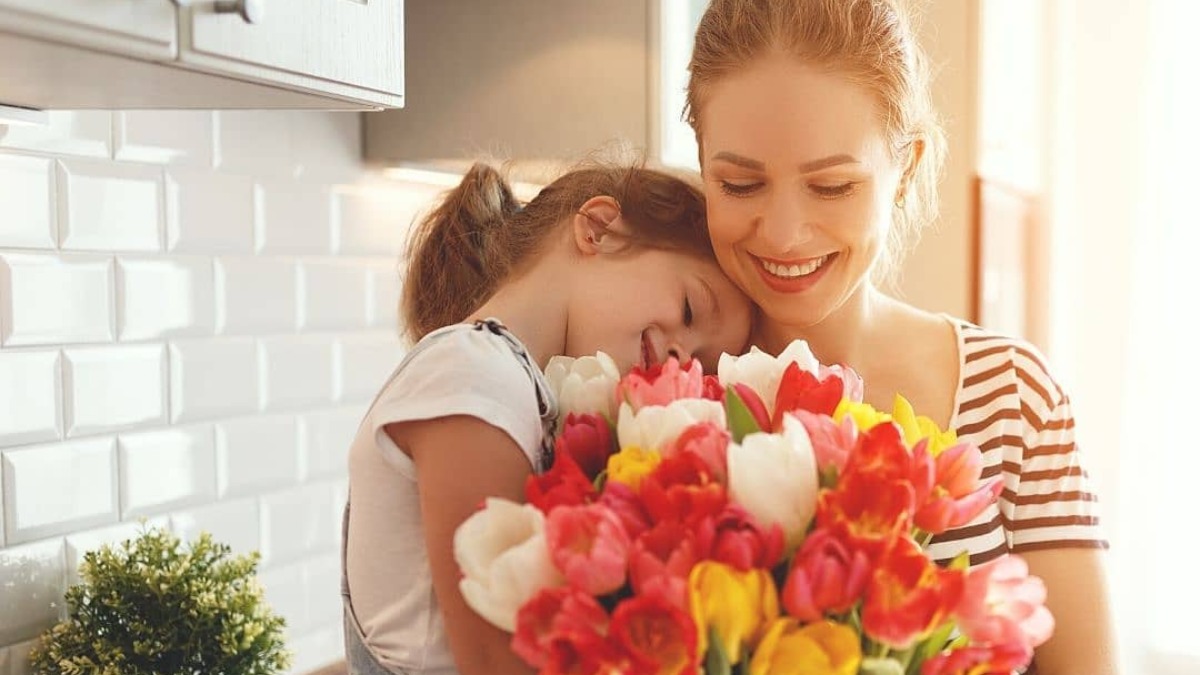 While there are lots of options this year for Mother's Day, comapred to this time last year, space is stil limited in restaurants and other indoor establishments. While many of us are ready to get out and live life again, if you are planning on attending an event or taking Mom for a bite to eat, be sure to reserve your spot, ASAP!
A brunch or dinner out is a beloved tradition for many families and we think a great pairing to a meal is a fun activity like painting!
Join us for one of our many painting classes devoted to Moms this May 9th! Whether you're coming in with the whole family to paint or it's jsut you and Mom, we're excited to share these classes with you! **Remember that spots DO fill up fast, so be sure to reserve your seat as soon as you can!
(*Virtual classes are also an option!)
*** Small Celebrations For Mom That Leave A Big Mark:
((A Painting Class))
As we mentioned befre, a painting adn wine class is such a fun way for Mom to relax, unwind, and spend time with her favortie people! Join us in the studio (or virtually) to get in touch with your inner-artist and make some masterpieces that will serve as souveniers to always remeber the fun day.
All about our Mother's Day Events:
https://www....ninnaperville
((Brunch At Home))
Check out these delicious brunch recipes:
https://www....unch-recipes/
Brunch Themes
Regardless of the reason for the brunch, you can choose a fun theme. Here are a few ideas to get you started:
Garden Party – Bring the outdoors inside, or have the party outdoors if the weather permits. Have potted plant (herbs or flowers) decorations and send them home with the guests.
Muffin Tin Brunch – All of the menu items can be cooked in muffin tins or served in muffin cups.
Pajama Brunch Party – Have everyone wear their cutest pajamas and fuzzy slippers. Serve traditional breakfast food, such as bacon, eggs, and toast or biscuits.
Coffee and Donut Bar – Serve a variety of coffee and donuts. Make sure you also have some nutritious options, like fruits and vegetables.
Fondue Brunch – Have a variety of fondue items with pots of melted chocolate, cheese, and oil. Serve fruits and cubes of cake with the chocolate. Offer bread cubes, meats, and veggies with cheese or oil.
International Brunch Party – Serve eggs with salsa, sushi, quiche, egg rolls, strudel, éclairs, and guacamole with chips.
((Mom's Favorite Things))
Take the day to do everyting that Mom likes most! Most moms make sure that everyone else's needs are met, including giving them the things they like most - going out of her way to make sure everyone has the best!
Have the kids help make her favorite breakfast
Have a family game night with the best games from the past
Go shopping with her
Let her teach you how to make her favorite baked goods (maybe a recipe from her childhood?)
Watch her favorite movies
Whatever is her favorties are, make them happen!
*** Gift Ideas Mom Will Love!
Lavender Sachets
Tuck these sweet-smelling lavender sachets into dresser drawers or onto closet shelves — they require a basic understanding of sewing (or, a good sewing machine to help you) but they'll give her clothes a subtle scent.
http://www.k...nder-sachets/
Coffee Filter Peonies
With a big boost of color, these coffee filter flowers make the perfect long-lasting bouquet.
https://onec...ers-tutorial/
Ombre Tote Bag
Use her favorite color to give Mom a personalized bag that'll hold all of her daily essentials.
https://hisu...ed-ombre-bag/
Lavender Lemon Soap
This sweet smelling soap is so good, your mom won't even know it's homemade. You'll need to melt the soap in a boiler, so this DIY project is better suited for adults than for kids. Use lavender essential oils with purple soap dye for added color and a teaspoon of poppy seeds for exfoliating.
https://apum...-soap-recipe/
Cupcake Liner Flower Photos
This is a creative way to showcase extra school photos, and makes for a perfect Mother's Day gift. Use cupcake liners to frame a child's smiling face on top of a stem and leaves cut from green paper. Present it to mom in a card or in a frame.
https://pagi...-or-teacher//
DIY Fizzy Scented Bath Bombs
Bath bombs at trendy soap stores can be so expensive, why not make your own? This recipe is easy, customizable, and DIY-able. This is a great one to make with kids that also teaches them about science.
https://www....th-bombs-mom/
*** Gather Virtually!
Many of us will celebrate Mother's Day virtually this year. Host a get together on FaceTime, Skype, or House Party. Planning an online 'party' with singing, laughter and food in each home.
Share Love on Social Media. If you're on Facebook or Instagram, share a photo of you and mom with a special message. All of the likes and comments will surely make mom smile.
Family Walk or Exercise. If the weather cooperates, be sure to get outside and take a socially-distanced walk with the family, or set up a fun exercise class at home for mom and the kids to do together. There are plenty of ideas online!
Video Card. Can't make it to the card store? No problem! Smart phones have made it easier than ever to record special sentiments that mom can keep forever. Make it a tradition and she can watch her child grow throughout the years. Bonus – it's eco-friendly, too! Share your video card on social media and tag Hackensack Meridian Health to be part of our #MomHero movement this Mother's Day!
*** Mother's Day In Chicago:
https://www....-day-chicago/